The cascading and tumbling reels video slot machine history
Cascading reels slots are hugely popular as they give you the chance to score some additional wins risk-free. The first cascading reels slot game was created by NetEnt in 2010.
Who created the cascading reels feature?

NetEnt is the reason we have the exciting cascading reels feature. NetEnt's Avalanche feature 2010 is what first brought cascading reels to the attention of the world. It was found in the hugely popular slot Gonzo's Quest. Since then, many other slot providers have adopted this feature, although it often comes under a variety of different names, depending on which game you are playing. They're all the same thing though!
What is the avalanche reels feature?
The Gonzo's Quest game brought the cascading reels feature to our attention through the avalanche feature. These two features are very similar to all intents and purposes. In this game, the large blocks that carried the symbols would crumble up when a win was made, allowing more blocks to fall down in an avalanche from above, filling in those now empty spaces. For more details see Avalanche video demo right here.
Gonzo's Quest by NetEnt: the first cascading reels slot machine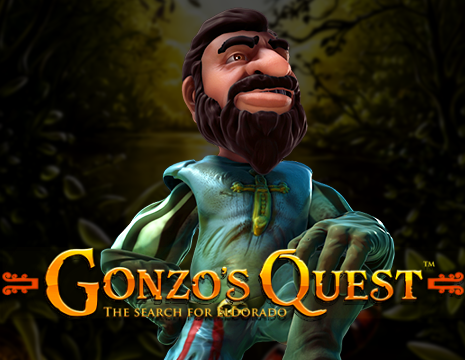 Gonzo's Quest offers up a rather standard slot format with five reels and just 20 paylines. The slot itself has a number of exciting features, but the big thing here are those avalanche reels slots features, which actually come with a 5x multiplier on every win you make. On top of this feature, there's also a free falls bonus feature where you get a 15x multiplier with consecutive avalanches.
Where do cascading and tumbling reels come from?
Cascading reels originally came from NetEnt, but since the success of the early games, a wide range of other providers now also use this feature. However, while providers such as WMS still use the name cascading reels, you'll often find that this feature comes under a number of different names. For instance, IGT games with this feature use the term tumbling reels. Other providers use rolling, avalanche and so on.
Alternatives to cascading reels slots
Although WMS uses cascading reels, other providers use tumbling reels.

Microgaming's Rolling Reels slot feature
In contrast to the other providers, Microgaming slots have what they dub the rolling reels feature. In most of these games, you can find huge prize multipliers as well, making these games very lucrative. One of the top games with this feature is Break Away. The multipliers here can go up to 10x on consecutive wins, and you can read more about them, and IGT (who use the term tumbling reels), right here.
Quickspin's swooping reels slots feature
Instead of cascading reels in Quickspin, we are offered the swooping reels feature. As with the other types of falling reels, this simply sees any winning symbols replaced by those coming in from above. For those of you looking to find out more about these, you could try your hand at Big Bad Wolf as a starting point. However, there are no multipliers in this, but there are wilds.
Playtech's collapsing reels slots feature
Another company that offers this tumbling or cascading feature is Playtech. Here, though, they go yet another route and call it the collapsing reels feature. In similar fashion to the other providers, once a win has been made, the matching symbols are wiped off the reels and new symbols come to take their place, giving you the chance to score bigger wins on the reels with little additional risk.
IGT's tumbling reels slots feature
Finally, we come to IGT's tumbling reels feature. Betsoft also dubs their falling reels as tumbling and both offer some pretty stellar games. From IGT you've got the exciting Pixies of the Forest II, and Da Vinci Diamonds, both of which offer a whole host of additional features. BetSoft often include multipliers with their tumbling reels so that you can get bigger and better prizes as you keep winning.
---
Related article about Cascading Reels:
📑 Cascading slots VS Standard slots: What is the difference?
📑 10 Cascading reels slots you must play
📑 Megaways™ slots with cascading reels feature
📑 Recommended Casino to play at cascading slots
Cascading features by games providers:
📑 NetEnt Avalanche reels slots
📑 Microgaming Rolling reels slots
📑 Quickspin Wooping reels slots
📑 Playtech Collapsing reels slots
---
feedback FAQ about Cascading reels slot history
keyboard_arrow_right

✅ What is the cascading reels feature?

The cascading reels feature, also dubbed rolling, tumbling, swooping or falling reels, is a feature that is becoming more and more common in slot games. When you get a win of three symbols or more, these matching symbols will be removed from the reels and replaced by additional ones falling from above. The key here is that you don't have to spin the reels again to get more payouts.

keyboard_arrow_right

✅ What was the first cascading reel slot game?

The first cascading reel slot game was actually NetEnt's Gonzo's Quest, released in 2010. Back then the feature was called the Avalanche feature (and it still is called that today in NetEnt games). Players of this slot got to enjoy the blocks swooping down from above to replace those that had already created matching combinations on the reels. Alongside this, the slot offers free spins and multipliers.

keyboard_arrow_right

✅ Why play tumbling/cascading reels slot machines online?

Playing cascading or collapsing features in slot games is a great way to actually get ahead. By being able to get essentially extra turns without having to place any more money, you're saving your bankroll and extending its playing life. You can also score some pretty big wins thanks to those multipliers that usually come hand in hand with the cascading feature, meaning one small bet can offer huge payouts.