What is slot RTP?
Online slot machine: Return To Player

RTP stands for "return to player". It is a technical term that describes the theoretical total payouts of a slot machine across an infinite number of spins.
Theoretically, higher RTPs yield more winnings to players in the long run. Lower RTPs mean that games tend to pay out less.
Slot RTP is not an indicator of how often or how much you may win by playing a given game. It's better to think of it as the house edge for a slot. But while the house edge for a table game points to your odds of winning or losing, the RTP is used to determine the total amounts that a slot will theoretically pay out across the sum of the spins by all the players who play the game over a long amount of time.
Visit our reviews to see detailed information and play free slot demos!
Return to player
Many people think that RTP is a good predictor of how much a particular slot game will pay out, or how much they can expect to lose. However, this is a faulty interpretation of statistics. In practical terms, RTP is an indicator of how much casinos can expect to win given a practically infinite number of spins. Lower RTP slots (theoretically) bring in more money for the casinos.
RTP is a strictly theoretical amount.
As an example, let's take a look at NetEnt's Blood Suckers slot, which has a 98% return to player. This means that the game will theoretically pay out 98€ for every 100€ wagered by all the players who spin the reels, while the casino keeps 2€. However, this doesn't mean that the funds will go to the same player: in reality, the money will be spread out in random amounts among all the winners over millions, even billions of spins.
An average RTP is around 96%. The highest RTPs are around 98%, while anything below 94% is considered low.
Game developers use very complex mathematical methods to determine a game's RTP. It's worth pointing out that bonus features and mini-games affect the RTP for a particular round. So we need to keep in mind that the base game will probably have a lower return to player than bonus rounds, which usually feature bigger wins.
With progressive jackpots, the return to player rate is greatly affected. In the case of a game like Mega Moolah, which has historically high jackpots and a very low RTP of 88.12%, most of the money paid out by the game will be in the jackpots. This makes these games very appealing for people looking to win life changing amounts of cash.
Slot volatility and RTP
Slot RTP and volatility are the two technical elements to which people pay the most attention when deciding what games to play for real money.
Volatility, also known as variance, is a theoretical indicator of the risk and reward of a slot machine. Higher volatility means that winning combinations land less frequently and they yield greater rewards. Slots with low volatility pay out more often, but the prizes tend to be lower.
Check out our detailed page on slot volatility for more information to help you pick the best games for you.
It's important to know how these two indicators come together to determine your overall chances of winning. A slot with high variance and high RTP will yield high wins to very few players over a very high number of spins.
Best online slot RTPs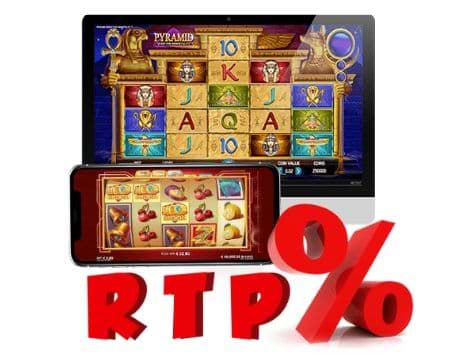 Most players usually choose their slots by theme, bonus feature or other defining characteristics that affect the gameplay. But if the first thing that you look for is a high return to player rate, we've come up with a list of the top 10 online slots with the highest RTPs available at online casinos.
We've written reviews for our favourite video slots on this list. You can click on the links below to read more about them and play them for free in demo mode!
99.00% - Mega Joker (NetEnt)
98.80% - Jackpot 6000 (NetEnt)
98.70% - Chess Mate (Multi Slot)
98.00% - Bloodsuckers (NetEnt)
97.80% - Kings of Chicago (NetEnt)
97.60% - Devil's Delight (NetEnt)
97.50% - Retro Reels Extreme Heat (Microgaming)
Best online casinos to play mobile slots
One of the most important things to keep in mind when you're thinking about playing slots is choosing the right casino for you.
At FeedBACK, we want to help you have the best possible gambling experience, so we've come up with a list of our three favourite casinos to play slots. Our team plays at these sites regularly, and we've come to love them for their great selection of games, their bonuses and promotions and, most importantly, their reliability.
All these online casinos are licensed by the United Kingdom Gambling Commission (UGKC) and other reputable reguaters, such as the Malta Gaming Authority (MGA) and the Swedish Gambling Authority (SGA). These licences are guarantees of fairness and safety that you can trust. 800+ games
good withdrawal policy
random bonus free spins
UK Licence
phone support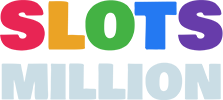 impressive library of 3000+ games
24h average withdrawal time
FeedBACK Certified
mobile Friendly
UK & SE licensed
withdrawals processed every day
Innovator of the year 2016, 2018 Awards
Mobile operator of the year 2019, 2020 Awards No wagering conditions
Fast Withdrawal
Great bonuses & rewards programme
Free spins welcome bonus
Live table games
Favourable withdrawal policies
Large selection of payment methods

We've written in-depth reviews to see more detailed information. What's more, you can claim exclusive welcome bonuses by clicking on our links to register an account at these casinos. Remember that terms and conditions (T&Cs) apply to all bonus offers, so make sure you read them to understand their minimum deposits and wagering requirements.
feedback FAQ about Slot RTP
keyboard_arrow_right

✅ What does RTP mean in online slots?

RTP stands for "return to player", which is expressed as a percentage. Theoretically, a slot with 95% RTP pays £95 for every £100 wagered. FeedBACK Casino has detailed information and a list of the online slots with the highest RTPs.

keyboard_arrow_right

✅ How is slot RTP calculated?

Developers calculate RTP by running millions, even billions of spins. RTP also varies between the base game and spins with bonus features or minigames. Check out FeedBACK Casino for more details and see how RTP affects your wins.

keyboard_arrow_right

✅ How can slot RTP impact winnings?

It all depends on how it combines with slot volatility. High RTP means that the slot pays out more to players. Higher variance slots pay out less frequently, so high variance and high RTP mean less frequent wins with much higher prizes. Check out FeedBACK Casino for more details and see a list of the slots with the highest RTP rates available.

keyboard_arrow_right

✅ Which are the best high RTP slots?

We've come up with a list of the top 10 slots with the highest RTP available at online casinos. Check out our page to see detailed reviews and claim exclusive casino bonuses to play for real money!