IGT: providing cutting-edge casino games since 1975
The developer IGT

International Gaming Technology (IGT) was founded in 1976, and is currently the world's largest manufacturer of slot machines. Since then they have sold more than 2 million slot machines worldwide.
IGT have a major presence in land-based and online casinos around the world. After more than 40 years, IGT is an undeniable titan of the industry with Bally Wulff!
IGT Games
IGT's catalogue of more than 500 games is available in more than 100 countries. Since they were around long before the internet, it's no surprise that most of their work is only available offline at traditional brick-and-mortar casinos.
But they've been publishing increasing numbers of online and mobile games since 2010. Their online slots and live games are mobile-optimised for Android and iOS (iPad and iPhone) devices.
Slots
IGT's slots stand out for their seemingly endless list of franchises and jackpot slots.
Their slots were among the first to feature progressive jackpots!
They've made everything from classic films like Star Wars™ and Transformers™ - Battle for Cybertron to television series like Family Guy™ and Sex and The City™.
In fact, their Wheel of Fortune™ slots, based on the television series, are among the most popular and highest paying jackpot slots in the market.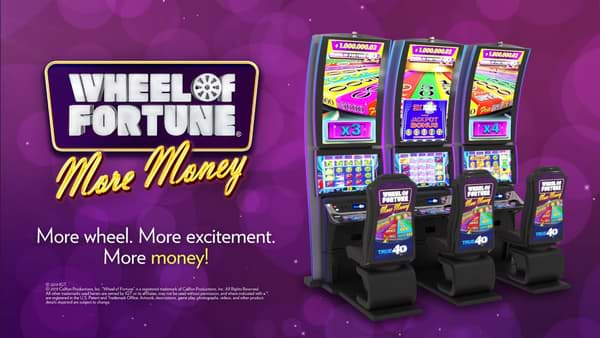 Video poker and other table games
The company was one of the first to introduce video poker and electronic table game machines to land-based casinos. They've since expanded their selection to baccarat, blackjack and roulette, among others.
Mobile slots
Ever since they first broke into the online gambling world in 2010, IGT has been behind some of the most popular mobile slots.
Their catalogue shows a great range of themes and mechanics, with titles like Pharaoh's Fortune and Dungeons & Dragons Treasures of Icewind Dale.
As a matter of fact, Cleopatra and DaVinci Diamonds are some of their earliest releases are now well-known classics that continue to top the charts.
All games of IGT

Historical overview
The company's activities extend well beyond developing games. They provide casinos with an array of services, including hardware and customer support.
It can be hard to fathom the magnitude of IGT's presence in the gambling sector.
That's why I thought it would help to take a quick look at their long, long history.
1970s-1980s: from Sircoma to IGT's initial public offering
International Gaming Technology was originally founded as A-1 Supply in 1975. Three years later, they changed their name to Sircoma.
Their reputation as a technological innovator began in the 1970s, when they launched their video poker machine.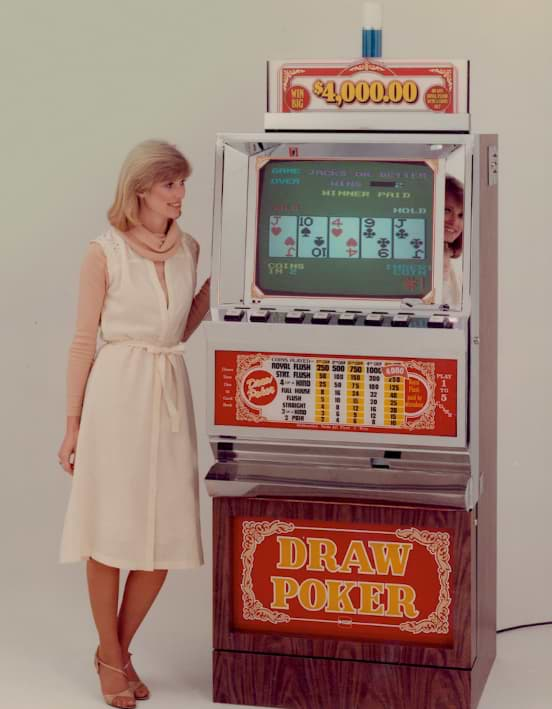 In 1981, they officially became IGT and began trading in the NASDAQ Stock Market.
In 1984, they built on their reputation by providing one of the first computer-based technologies to track players. This led them to become a major player in the development of player loyalty rewards programmes which are commonplace today.
1990s: from the NYSE to overseas expansion
In 1991, IGT began trading in the New York Stock Exchange. This marked the beginning of its worldwide expansion, with the establishment of IGT Europe in 1992. By 1994, the company was already present in South Africa and Argentina, and it continued to acquire other major distributors until the end of the century.
2000s: large acquisitions
IGT started the new millennium by becoming a part of Standard & Poor's 500 index (S&P 500) in 2001.
They went on to launch a growing number of table games, including baccarat and roulette.
In 2010, they sold their 2 millionth slot machine and were on their way to becoming one of the biggest providers of online casino software.
When the company merged with Gtech in 2015, the new conglomerate renamed itself International Game Technology PLC. By this time, they not only provided online casino software, but they operated several online casinos as well.
In 2010 alone, IGT won over 50 awards.
Today
As the iGaming world continues to grow, so does IGT's place within it.
When social networks became social gaming platforms, the developer acquired Double Down Interactive, the largest casino that was free to play on Facebook, servicing 5 million players around the globe.
IGT has given away over US$6 billion in jackpots since 1986.
Lately, the developer has been making forays into a new realm of games that bring the experience of video game consoles to slots. In 2019, IGT began testing the Fortunes of The Brave slot machine. This fantasy-themed slot combines a skill-based hack-and-slash game with a fruit machine, in which the results of the spins can be affected by the player's performance against waves of enemies in the combat stages.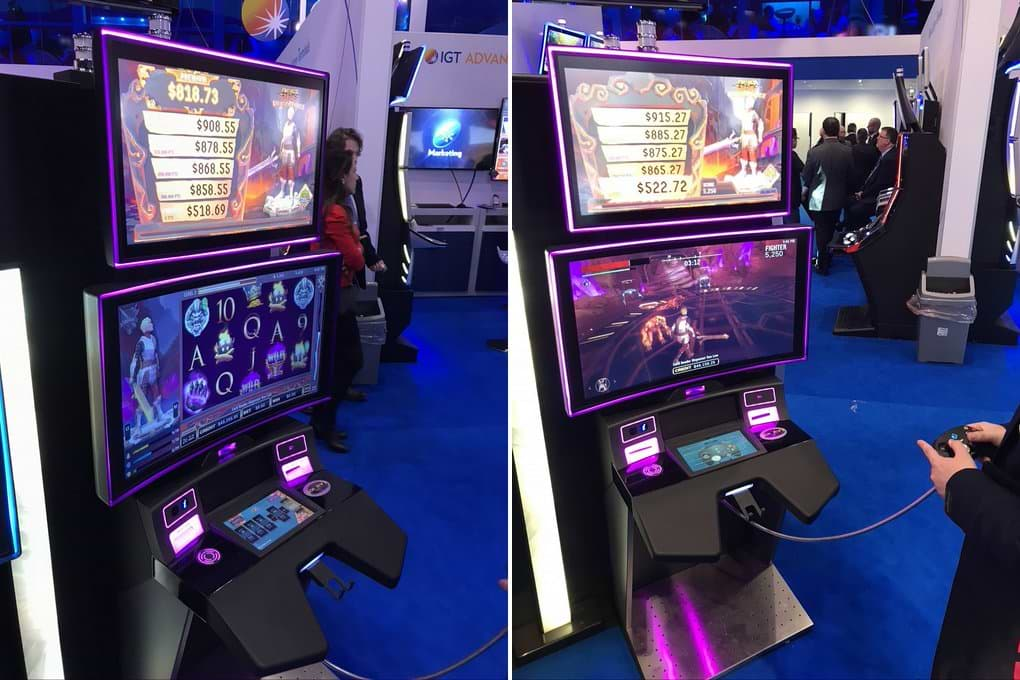 Without a doubt, this is a venture into an exciting new frontier that is bound to bring on a whole new level of gaming for a generation that grew up with sophisticated games and is making great demands on developers.
The latest developments from IGT give us reason to think they will be more than up to the task!
Promoting responsible gambling
IGT recognizes that they have a responsibility to promote responsible gambling, so to that affect they support and collaborate with problem gambling advocacy groups and trade associations. These include but are not limited to Responsible Gambling Trust (RGT) and the European Association for the Study of Gambling (EASG).
IGT is one of most popular game developer in UK, you can find a top 5 of best IGT casinos to enjoy game experience online too.
1 700+ games
live chat support
amazing website design
easy to use
simple account management
2 No wagering conditions
Fast Withdrawal
Great bonuses & rewards programme
Free spins welcome bonus
Live table games
Favourable withdrawal policies
Large selection of payment methods
3 800+ games
good withdrawal policy
random bonus free spins
UK Licence
phone support

``
feedback FAQ about online casino IGT
keyboard_tab

What is IGT?

IGT stands for International Game Technology. The company provides games, services and software to offline and online casinos. Read our review for more information and try free demos of their games. Also see what casinos provide welcome bonuses to play them.

keyboard_tab

What does IGT mean?

IGT is an acronym for International Game Technology. Visit our review for more information about this casino game developer. Play free slots and see our favourite casinos to play IGT games for real money with a welcome bonus.

keyboard_tab

Where can I play IGT slots online for free?

FeedBACK casino has game reviews with free slot demos to play on your browser. You can also see our favourite online casinos to play IGT games.

keyboard_tab

What is an IGT slot?

IGT slots are land-based and online casino games produced by International Game Technology. IGT is one of the most important casino game developers in the world. See our article for more information about their slots and where to play them.

keyboard_tab

How safe and reliable are IGT slots?

IGT is licensed by the UK Gambling Commission (UKGC), which means their slots must meet strict standards for safety and reliability. They are also regulated by other reputable licensing bodies worldwide. See our review for more information about IGT's products and services, and try their games for free.
Players who have watched this review have played at these casinos

T&C apply

T&C apply

T&C apply
Pros

Largest producer of slot machines worldwide
Over 220 mobile slots
Support for live casino games
Several Industry awards
Cons

Limited selection of progressive jackpots
Limited selection of games with licensed brands