Why doesn't an online casino validate my withdrawal and pay me?
🤔 Possible reasons for why an online casino does not pay a player.
Imagine that you win playing at a casino and consequently would like to withdraw the winnings, but the casino does not execute the payment as instructed. There can be several reasons why this might happen.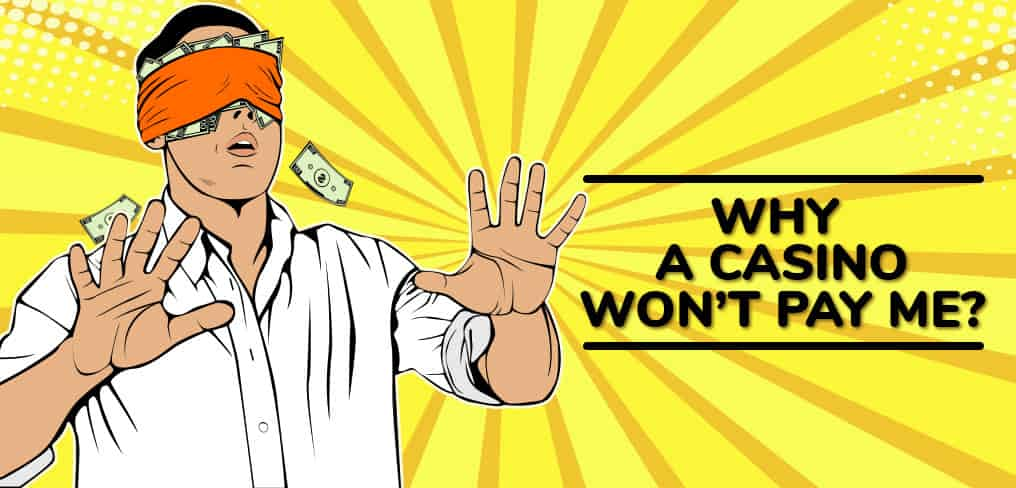 Why online casinos won't pay out your winnings?
Winning in an online casino is always an exciting thing, especially if you want to cash them out. Of course it is disappointing if the payout is denied.
In many cases, there is a legitimate reason why the casino is refusing to pay out but in rare cases the refusal to pay is unfounded and the casino may be trying to cheat the player.
We hope that you will have a positive experience with your casino while playing and, in any case, we recommend that you play only with a reputable operator.
If you want to withdraw your winnings from an online casino, the payment request must first be processed by the casino. It may sometimes be the case that a payout request is declined. For example, this may be connected to bonus money terms or a software malfunction.
In this article we will explain the possible causes and how you can protect yourself from casino fraud.
Most common reason: Misunderstood bonus terms and conditions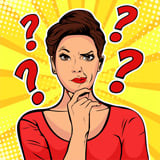 In many cases, being refused a payout is the result of a casino misunderstanding. For example, if you play with bonus money then it is tied to bonus terms and you cannot simply cash out winnings from bonus money without satisfying them first. Be sure to read the bonus terms and, above all, the wagering conditions, because only when these have been fulfilled can you have your winnings paid to you.
In some cases, there are other reasons why the casinos can refuse a payment. This may be because you have multiple player accounts or the casino suspects that the winnings were achieved fraudulently. This could also be because of a prohibited strategy or benefiting from a game malfunction or bug.
⁉️ Why do UK players love this NO WAGERING OFFER? Click here to read our review now
👉 Get 50 free spins, with no wagering requirements on PlayOjo
The casinos monitor the gambling conduct of their players and in case of suspicious activity, the winnings are invalidated. In rare cases, there are also games that malfunction.
ℹ️ We recommend that you read through the casino's general terms and conditions and, more importantly, the bonus conditions before you play with bonus money.
10 reasons why an online casino won't pay me?
You have opened your account with false information.
You have created duplicate accounts.
You didn't send your verification documents.
You have violated the bonus terms and conditions.
You have used someone else's credit card or bank account to deposit funds
You have cheated
You have played under VPN
Your bonus hasn't been wagered
You were a minor when you played.
The casino is unreliable
Frequent complaints about the online casinos
There are always players who complain about the casinos trying to deny them their payouts. In many cases, the complaints turn out to be unfounded, because the players themselves have not sufficiently satisfied the general terms and conditions or bonus conditions. Some examples of unfounded complaints include:
⁉️ I used my credit card to deposit money into a friend's player account and now the casino does not want to pay the winnings.
The terms and conditions do not allow you to deposit funds with other credit cards and may void your winnings. This rule is in place for anti-money laundering or credit card fraud prevention purposes.
⁉️ I have different player accounts in the casino and now the casino does not want to pay me.
Casinos terms and conditions state that only one player account per person is allowed. Any additional player accounts found can be closed with attached winnings invalidated.
⁉️ I deposited £/€/$ 500 and won nothing, the casino is a fraud!
Playing in a casino can mean that you lose your money, but this does not mean that the casino is cheating. If you want to play there, you must be prepared to lose the money that you deposit.
⁉️ The casino did not process my payout within two days.
Each casino sets a time-frame for withdrawals. However, the extra time it takes to verify the player's identity should be factored in, as it can delay the payout. There are also the processing times of the payment providers depending on the payment method that can take several days on top of the processing time of the casino. A good example is bank transfers, as these can take several working days to process.

A fraudulent casino
Of course, refusing to pay out could also mean that the casino is trying to cheat its players by withholding payouts using flimsy excuses or cancelling them altogether. It is important to play in a licensed casino, preferably a provider that has a license from the UK or Malta, because they have very strong player protection and check the casinos regularly. Casinos which do not abide by the rules lose their license.
On our website we only introduce you to reputable and trustworthy casinos that have a good reputation with the players and are fully licensed.
If the casino does not pay you, presents you with a flimsy excuse, and most importantly does not try to resolve the situation with you or ignores you, then you can file a complaint with the regulator that licensed the casino. A reputable operator must provide the license information on the website, usually located in the footer. In this article, you can find out how to file a complaint against an online casino.
---
People who have read this article have also read:
📑 Why does an online casino ask me to provide documents?
📑 How to create an account in an online casino?
📑 How to calculate the wagering bonus?
---
feedback FAQ about Why doesn't an online casino pay me?
keyboard_arrow_right

Why an online casino won't pay me?

They are many reason why an online casino won't pay you, like wrong account, violated terms & conditions… read our article to know more.

keyboard_arrow_right

How an online casino can pay me?

If an online casino won't pay you, first, you can check if you haven't violated some rules. And in second time you can submit a complaint!