How to file a complaint against an online casino?
Do you have a problem with a casino? Discover our tips on how to file a complaint against an online casino.
Many players have logged complaints about instructed payment withdrawals at online casinos that have not been processed.
Have a read through our article titled "Why doesn't an online casino pay me?", and if you still want to register your complaint then we provide you with some advice here. Probably the worst experience you can have in an online casino is when it does not pay out your winnings, instead providing you with a flimsy excuse in an attempt to avoid its responsibility.
The first thing that you should do in this situation is to contact the casino to clarify the situation. If that does not help, then you may have reason to believe that the casino is unjustifiably withholding your payout in breach of its regulatory responsibility.
You can then proceed to file a formal complaint with the regulator, in the jurisdiction to which the casino is licensed and regulated. Here are some tips on how to deal with the casino and the complaint.
1. Keep a record of all communications with the casino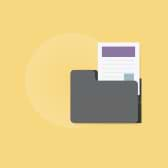 All e-mail correspondence with the casino in relation to the denied payout should be saved by you because they are important for recording the events and facts of the situation.
2. Always be courteous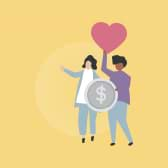 When corresponding with the casino's customer service, we always advise you to be courteous and avoid offending staff. Remember that these are human beings, just like yourself, on the other end of the line. It is also more likely that the casino will seek a positive resolution to the situation if you are not aggressive or rude.
3. Ask to speak with a supervisor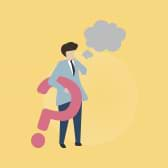 If the problem cannot be resolved with the customer service representative, you may also ask to speak with the supervisor or team leader.
4. Be patient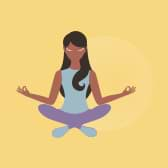 Some casinos intentionally delay payouts to their players so that the player may change their mind. If successful, the casino will then transfer the money back to the player's account. A payout that has not yet been processed can usually be cancelled again. In that case, you have to be patient and not fall into the trap of gambling away the money.
5. Ask for help from a third party
You can ask for help from a third party. At FeedBACK Casino we can also communicate with the casino on your behalf, acting as a middleman, to try to help resolve the problem.
6. Contact the regulatory authority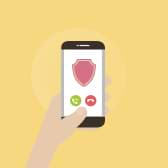 If all else fails, and the casino does not respond to the problem or they give you a flimsy excuse, then you can also turn to the regulators of the jurisdiction to which the casino is licensed. Information about the respective license numbers can be found on the website of the casino, often at the bottom in the footer. While regulators may not be able to ensure that you receive your winnings, they will keep a closer eye on the casino. If there are too many complaints from players who are denied their payouts then the regulator(s) will intervene and review the situation. In the worst case, the casino will lose its license.
7. Publish a complaint
You can leave complaints about the casino in various forums online. While this may not help you get your money back, you can educate other players about the practice at the casino. Also, at FeedBACK Casino we have an area where you can log complaints about casinos.
1 700+ games
live chat support
amazing website design
easy to use
simple account management
2 No wagering conditions
Fast Withdrawal
Great bonuses & rewards programme
Free spins welcome bonus
Live table games
Favourable withdrawal policies
Large selection of payment methods
3 800+ games
good withdrawal policy
random bonus free spins
UK Licence
phone support
---
Do you have a problem with an online casino?
You can write a complaint on Trustpilot.com
---
Review summary: File a complaint
Not receiving your payout in an online casino is probably the worst thing that can happen to you as a player. We hope that the above recommended steps will help you to solve the problem of getting your payout from a casino. Generally, we recommend playing only in licensed casinos with a good reputation. All the casinos we present on our website are recommended by our community and also have a good reputation with the players themselves.