What are collapsing reels slots games?
Collapsing reels slot games are a unique set of online slots where all the symbols that form a winning combination on the reels explode. Once the symbols are gone, they are automatically replaced by new ones. These types of online slots have been named "cascading reels slots" by the Playtech brand, but you can find slots with similar features under different names from various game providers, such as NetEnt's "avalanche reels", QuickSpin's "swooping reels", and more. To find out more about this unique feature and the slots where you can find it, keep reading.
Who's Playtech?
Playtech is a casino software development company founded in 1999, which, over the years, has developed a huge collection of games. This developer is well-known for its dedication to creating an outstanding portfolio. In its portfolio, you will find a number of online slots, including collapsing reels slot machines online. These slot games are similar to other brands' cascading reels slots, such as Quickspin's "swooping reels". In addition, Playtech has an extensive list of online gambling software such as its online poker rooms, online sports betting engine, and more.

Advantages of collapsing reels slots vs standard reels slots
Collapsing reels is a unique Playtech slots feature, just like the popular tumbling reels feature that allows you to enjoy multiple wins from a single spin, unlike the standard reels. If you are lucky, the replacement symbols will form another winning combination, which will trigger the feature again, and the process is repeated. The impressive part is that there is no limit to the number of times you can trigger the collapsing reels feature with a single spin. As a result, you can win big with a small bet.
Playtech's games with the cascading reels feature
Legacy of the Wild slot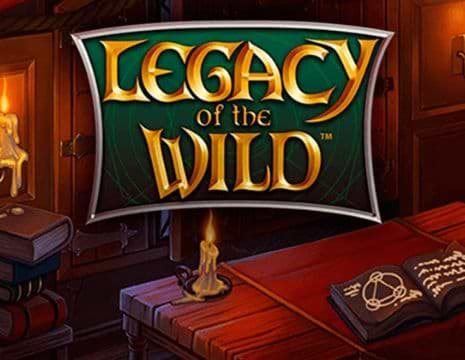 Legacy of the Wild is one of the most well-known Playtech games, and it is among the different kinds of collapsing reels slots in this provider's portfolio. The slot has 5 reels, 40 paylines, and different kinds of special features, including a Wild symbol, which substitutes for other symbols on the reels. With stunning, elegant graphics coupled with an immersive background sound, it is an exciting game - and thanks to the cascading reels feature, players can win big as well. Also, this high-volatility slot comes with an RTP of 96%.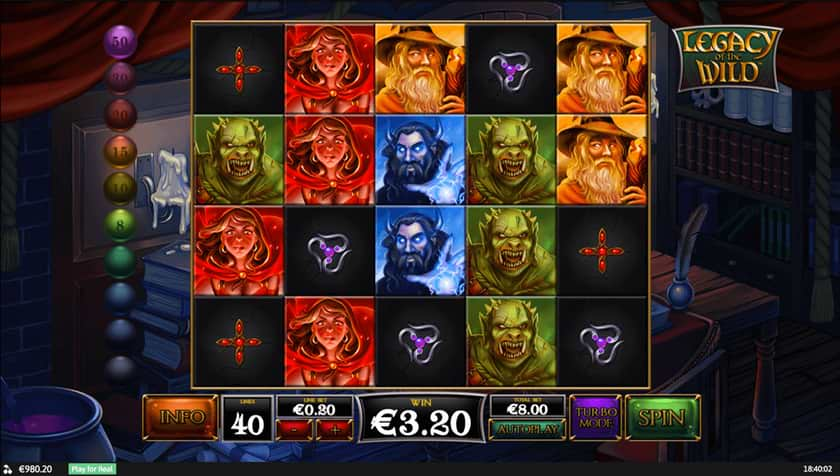 Legend of the Jaguar slot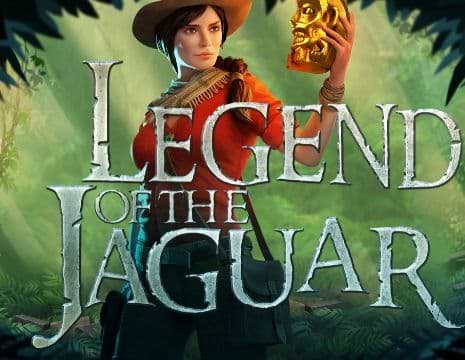 Legend of the Jaguar is another of Playtech's collapsing reel slots that you can choose to play. It is an adventure-themed slot game that has up to 243 paylines and 5 reels. Interestingly, the cascading feature in this game activates a 5x multiplier every time it is triggered. In addition to that, there's a Jaguar respin and a free spins feature also included in the slot game. Moreover, this is a medium to high volatility slot, which comes with a return to player percentage of about 96%.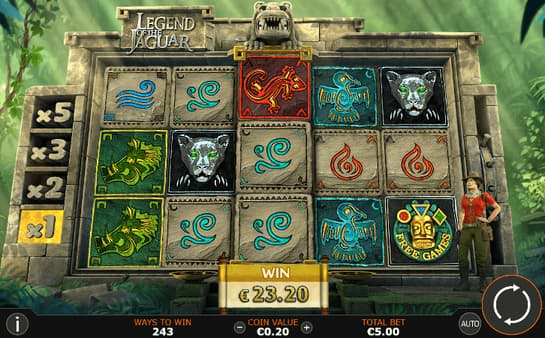 Besides Legacy of the Wild and Legend of the Jaguar, Playtech also supplies players with numerous other tumbling reels or rolling reels video slots. You can simply take a look at our top 10 best cascading reels slot games to play. Interestingly, these games have an adjustable bet limit, which makes them a top choice for various kinds of players. To add to that, the games have several amazing bonus features that give players the chance to enjoy rewarding and exciting gameplay. You can choose from our recommended casinos to play these games for real money.
---
Related article about Cascading Reels:
📑 The history of Cascading reels feature
📑 Cascading slots VS Standard slots: What is the difference?
📑 10 Cascading reels slots you must play
📑 Megaways™ slots with cascading reels feature
📑 Recommended Casino to play at cascading slots
Cascading features by games providers:
📑 NetEnt Avalanche reels slots
📑 Microgaming Rolling reels slots
📑 Quickspin Wooping reels slots
---
feedback FAQ about Playtech's collapsing reels slots
keyboard_arrow_right

✅ What is the collapsing reels slots feature?

The collapsing reels feature is activated in some slots when you land a winning combination. It is a slot game feature that automatically removes or explodes symbols that form a winning combination, following which the symbols are immediately replaced by a set of fresh symbols. This collapsing feature gives the game additional excitement, which enhances the overall experience and also increases players' chances of winning a huge payout. Also, it doesn't matter if you are playing on your mobile phone, tablet, or desktop, as you'll get the same experience when you play cascading reels slots.

keyboard_arrow_right

✅ What is the difference between collapsing reels slots and cascading reels slots?

There is no major distinction between collapsing reels and cascading reels slot games. The two features are the same, only varying in name. In some cases, however, depending on the slot you choose, the winning symbols may simply vanish or explode. Sometimes, online slot games with this feature might come with a free-fall feature, where fresh symbols drop from the reels at the top to replace the vanished ones. You will also find slots that come with a zig-zag form. Nonetheless, the way cascading reels and collapsing reels features work is very similar.

keyboard_arrow_right

✅ Are there more features like collapsing reels slots?

Collapsing reels can only be found in Playtech games, since this feature is unique to the provider, but you will find similar features with different names. This is because every developer has a unique name given to the feature, like tumbling reels, rolling reels, swooping reels, avalanche reels, and more. It is important to note that some casino game providers will require you to download a Flash player plugin or app before you can play their cascading slots game. For more information, you can simply check out these slot reviews on our site.