Online casinos that accept Zimpler payments
Find a casino that offers Zimpler as a payment method
Formerly known as PugglePay, Zimpler is a Swedish FinTech company that aims to make mobile payments easy and convenient. Founded in Stockholm and Gothenburg in 2012, this internet payment method collects your card, bank and bill payments in one place and works just with your phone number.
Why choose Zimpler as your payment method?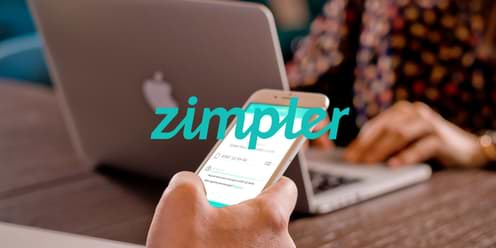 If you're an avid gamer or casino player, then you're just the right fit for Zimpler. Technically the service acts as a payment terminal, so you can use your existing banking accounts to pay for goods or services with minimum hassle and no pre-registration. And since you'll be dealing with Zimpler directly, your financial information and personal details will never be seen by the merchant or operator.
Zimpler is an online payment method often used in the online gambling world particularly in Sweden, Finland and Germany but is accepted throughout the EU, including the UK.
However, Zimpler is currently not available in the US, which excludes a significant number of potential players.
Top Zimpler Casinos
Although this payment method is available throughout the European Union, we've picked the best Zimpler casino sites with Swedish, Finnish, British and German players in mind.
Here are some of FeedBACK Casino's favourite and approved online casinos that accept Zimpler.
infoWhy use Zimpler?
Acts as a mobile wallet that's linked to your phone number
Zimpler Budget feature for better financial control
Remembers your banking preferences
No account registration needed.

How to Use Zimpler at Online Casinos (Step-by-Step)
Zimpler is not an e-wallet like Skrill or Neteller, but it has some common features and distinctions. Here's how to use this payment options for the first time and as a returning customer.
Do You Need a Zimpler Account?
The answer is no, because your Zimpler account is created automatically the first time you pay with Zimpler. There is nothing you need to prepare in advance, except have your banking information like account number or IBAN, or your credit/debit card info.
Making Casino Deposits with Zimpler (For All Customers)
The first thing you need to do is log in at the casino or choose one from our list above and create an account.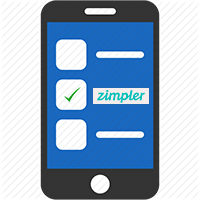 Next, visit the cashier and choose Zimpler as a payment method. You'll then be prompted to enter the amount and choose which service you'd like to use: card, bank or bill. This includes Visa and Mastercard, and banks like Swedbank, SEB, Nordea, ICA bank, Handelsbanken, Skandia Banken and Länsförsökringar.
Zimpler also has a bill factoring option, in which case they'll send you a bill to your Zimpler account and via email that must be paid within 14 days.
Regardless of the method you choose, you also must entering your mobile number to get a verification code via SMS.
Card
In the case of credit/debit card, you just need to add your preferred card to your Zimpler account by filling in all the requisite numbers and codes.
Bank
If it's your first time using Zimpler with the bank payment method, then they'd also need to confirm your identity with BankID, respective of the bank you choose. In the future, Zimpler will remember your details so you won't have to enter them twice.
Bill
In case of the bill, the deposit amount may be capped based on your credit limit which their system assesses based on several factors such as income, age and payment history.
All you have to do next is confirm the payment. Your Zimpler account will also be activated automatically, so next time you pay, regardless which site you're using, you'd only need to enter your phone number.
Tip: You can also set a spending budget directly with Zimpler to prevent yourself from spending more than you should. Contact the support for more info.
Making Withdrawals with Zimpler
Zimpler also makes it possible to withdraw your balance directly to your bank account. Like with deposits, simply enter your phone number, select your bank and enter your bank account number or IBAN number if necessary.
Depending on what bank you're using, the money should be available in 15 minutes. In some cases, it can take up to one working day. Note that Zimpler withdrawals are likely to be limited to players who also use it for deposit.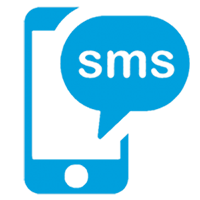 How to check your previous transactions?
Every time you deposit you will receive an SMS with a link to your Zimpler account. There you can access your complete payment history as well as manage and limit your spending.
Here are some other popular questions with answers.
feedback FAQ about online casino Zimpler
keyboard_tab

What type of fees can I expect to pay using this payment method?

Zimpler is generally cheaper than conventional payment methods. Nevertheless, operators can charge you for using this banking options at their will. The bill factoring may be subject to fees on the service provider's end as well.

keyboard_tab

How long does the deposit and withdrawal take?

One of the privileges of using Zimpler is that it takes just minutes to process your transaction.

keyboard_tab

Can I use it to make withdraws?

Yes, Zimpler can also be used to cash out money from an online casino, as long as the operator has this option in the cashier. This includes mobile casinos too.

keyboard_tab

How much can I deposit?

The deposit amount is usually limited by the casino and is usually the same as popular e-wallets or credit/debit cards.

keyboard_tab

What currency can I use to pay with Zimpler?

Online casinos that accept this mobile payment method also cater to players in Sweden and Finland, so chances are you can pay using your local currency. If it's not available, then the operator or payment provider will charge you extra for currency conversion.

keyboard_tab

How safe is Zimpler?

Zimpler is licensed as Payment Institution by the Swedish FCA, Finansinspektionen. Besides, all transactions are processed on their SSL-encrypted servers.
Pros

Fast and convenient casino payments both in and out
Control how much you spend with Zimpler Budget
Customer support available to assist at any time
Deposits and withdrawals often free of charge
Withdrawals to bank account possible
Cons

Only for Visa, Mastercard or bank account
No pre-paid mobile wallet
No mobile app
Fees apply
In conclusion, Zimpler is a trusted and widespread payment method in Scandinavia, so unless you use BankID to play at a casino without registration, Zimpler is a handy alternative that enables card and bank payments simply with your phone. If you think this could be a great option for you, then see our TOP Zimpler casino reviews for more details and players' feedback to get started.