What is Gambling Addiction and how we can help you ?
Let's examine the problem of compulsive gambling and gambling addiction.
Gambling or gaming is what we make of it.
It's a great way to spend evening alone or with friends at the comfort of wherever you are in whatever you're in, as long as you do it within personal limits and as long as it's fun. When fun turns into harm and things get kind of stressful then you know it's a red flag. So, how exactly do you recognise that you have a gambling problem and how does it differ from casual or responsible gambling?

Compulsive Gambling vs Responsible Gambling
Compulsive gambling or gambling addiction is an illness that's progressive in its nature. It can never be cured, but it can be arrested.
What if you wager with big bets on a regular basis? -- Does it make you a compulsive gambler? Not necessarily. We need to zoom out a little to look at the bigger picture.
Perhaps you're also using measures like setting deposit and betting limits, enabling reality checks and keeping the money you can't afford to lose in a separate wallet, literally or figuratively. That's what a responsible gambler would do. In other words, what really matters is that you play safe and within limits that you set for yourself, both mentally and practically.
If you do none of that and find your betting habits hard to control with willpower alone, then it doesn't hurt to ask yourself the following questions.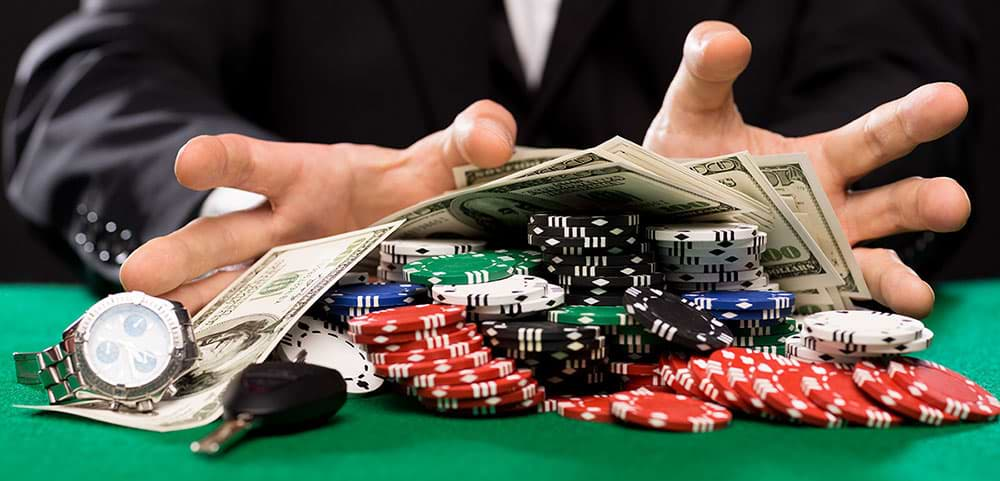 How to Spot a Gambling Addiction?
The first and most crucial step towards overcoming a gambling addiction is to acknowledge and accept the fact that you have one. Oftentimes, it's not only about the loss of money and debt, because problem gambling, live any addiction sooner or later, also affects many other aspects of our lives, including family, health, work and education.
See if any of these risk behaviours relate to you:
Do you find yourself often thinking or talking about gambling?
Do you find yourself gambling longer than you intend?
Have you noticed loss of interest in usual activities or hobbies like going out with friends or spending time with family?
After a win do you have a strong urge to return and play more?
Have you ever used money that you can't afford to lose to finance gambling?
Have you ever used personal savings or got into debt to finance gambling?
Have you ever lied to your loved ones to hide your gambling habits?
Do you find yourself returning to your gambling habits quickly after an attempt to quit?
Do you find yourself becoming more aggressive, anxious or irritable if you don't play?
Have you ever considered committing an illegal act to finance gambling?
If you've answered most of these questions with "yes", while being honest to yourself, then you should take action, and get more information from one of our articles listed below.
Review summary: Gambling Addiction
Not all people approach gambling in a responsible fashion, but problem gamblers are not to blame as we are all unique human beings. That is not to say that gambling addiction is not a problem, because it not only affects the wellbeing of compulsive gamblers themselves but also their closest people. Fortunately, there are ways to avoid getting in over your head, and with a desire to get well to come to grips with this progressive illness.