PlayOJO understands the importance of safety and reliability when it comes to payments. They understand that players' hard-earned money should always be handled with care. All of the payment solutions provided are safe, convenient and secure when it comes to both withdrawals and payments. The icing on the cake is that players can make payments many times within a single day. Most of the methods also support instant and swift withdrawals.

PlayOJO provides the best payment methods with a specific focus on client safety and convenience. Both deposit and payout options used at PlayOJO are fast and user-friendly. In this PlayOJO review, read more to understand PlayOJO payment methods to increase your efficiency and convenience as a player. From VISA, Skrill and Paysafecard to PayPal, all these banking options have been discussed to provide a safe playing environment in terms of withdrawals and deposits.
PlayOJO's online casino payment deposit options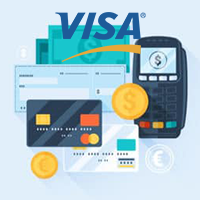 The VISA option is a quick and convenient way of depositing funds into your account. If VISA is your preferred option, you'll be pleased to know how it works. To deposit money using VISA, here are the steps.
When you're ready, visit PlayOJO online casino and select the 'VISA' option.
Proceed to complete the required card information. This will include card number, expiration month and year, your full name, and the CVC located on the back of your card.
Key in the amount, then verify your details together with the card details.
With this option, deposits are facilitated in real-time. There is no limit and fees vary between countries.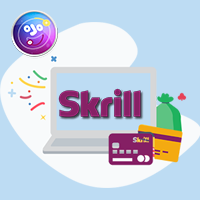 Skrill is perceived as the best e-wallet in terms of deposit and withdrawal. This is because Skrill has more than 40 currency options and is easy to open. To use Skrill, here are the steps.
Create a Skrill account using an email address and personal details.
There is an optional identity verification option that facilitates faster sending and receiving a huge amount of money through the wallet. The identity verification is optional and free of charge.
The deposit process is instant, with no commission needed.
The wallet can also be used to receive money from friends, and cash out from PlayOJO's online casino.

With the Paysafecard option, players can pick their pre-paid cards at different retail sales stores. Paysafecard uses a PIN code to secure users' funds during deposits and withdrawals. The payment option is user-friendly and there is no time to waste with delays in other payment methods. To make a deposit, the user only needs to grab a pre-paid voucher after buying the card. The user's PIN should be protected since it is like real cash and should not be accessible by other people. Since the payments are often anonymous, with this method, personal information should not be shared. There is no limit on the number of cards that can be purchased.
PlayOJO's online casino withdrawal options
VISA is the most trusted withdrawal method because of its safety and security. To use this option, the 16-digit international card number is needed to facilitate fund transfer from PlayOJO online casino. Making withdrawals with 'VISA' is easy. First, the player will need to decide how much to withdraw. This is followed by a verification of card information and personal information. After withdrawal is completed, the funds are instantly transferred from PlayOJO's online casino account. Withdrawal requests are updated instantly and the account balance is updated. In some cases, funds can take between 2-7 days to reflect on the VISA card. There is no minimum withdrawal amount.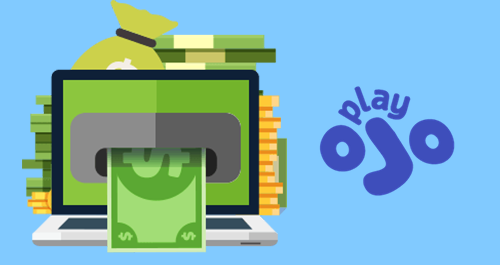 The Skrill option shines out when it comes to withdrawals. Besides the e-wallet platform, users can apply for the Skrill MasterCard and use it to withdraw straight from the ATM. To withdraw, funds are transferred from PlayOJO's online casino account to the e-wallet. There is also online bank transfer of funds from e-wallet to the bank which is also just as fast as Skrill MasterCard. The lack of overdraft fees with this option provides the needed checks and balances. While the use of an ATM has a maximum limit, transfers using an online bank transfer option have no limitations. Cashouts to banks take less than three business days.
To withdraw using Paysafecard, players choose the option as the method to use. This is followed by the amount of money you wish to withdraw and the email address of the Paysafecard account to be used. In most cases, this is the same email as that used in PlayOJO's online casino account. The transfer from PlayOJO's online casino account to Paysafecard is instant after the payment is processed. There is no minimum withdrawal amount and the maximum withdrawal can go up to £2000 per transaction. After the funds are reflected on Paysafecard, users can make another payment using the card or withdraw using an ATM, which incurs some fees.
PlayOJO casino: Paypal withdrawal and deposit

Using PayPal as a payment method is easy and convenient. As an e-wallet, users can make deposits and withdrawals in the comfort of their home, even through their mobile devices. The level of security with this payment option is also promising. Players have to create a PayPal account using their email address and identification details, which requires only a couple of clicks. Part of the details required during sign up includes card details, which are used to transfer funds from the bank to the e-wallet. When creating PayPal, users choose either a personal or business account.
After linking PayPal and VISA or another debit card, players will transfer funds to PlayOJO online casino.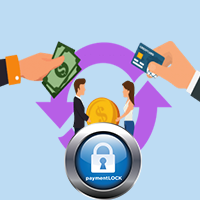 Before making a deposit, there are verification documents that are required. This is done to prove the identity of the users and curb the increasing issue of cybercrimes. Users want secure transaction platforms, as this increases their trust level during deposits and withdrawals. The requirements of PayPal include national ID and proof of physical address. The account verification can take up to three business days. After verification, the user should choose 'PayPal' as the deposit option from the available banking options, then choose the amount to deposit and finally confirm the transaction details.
The funds are instantly reflected in their PlayOJO account. The minimum deposit amount with PayPal is €10 (approx £9).
After verification is done during sign up or first deposit, no additional verification is needed. To withdraw with this option, the user chooses PayPal as the withdrawal option, then enters their PayPal details and the amount to transfer. After the withdrawal is approved, the requested funds appear instantly. Withdrawals using PayPal can only be possible if it was used for deposit; this is to enhance the level of security with the payment system. After funds are transferred to the e-wallet, users can use it to make other purchases or send it to a bank. Transfer of funds to banks takes up to 3 business days.
There is no minimum cashout with this method.
Conclusion: PlayOJO's payment methods
PlayOJO has different payment options so you can choose the one that works best for you. VISA, Skrill, PayPal, or Paysafecard can be used to load your account and start making huge profits. This guide helps you understand how the different PlayOJO payment methods work. User information safety and security is the key priority among all the payment options. VISA payment option is safe and convenient since it offers an instant withdrawal option with no transaction charges. Skrill is perceived as the best e-wallet, as it offers different currency options with the choice to acquire Skrill MasterCard for easy withdrawals at ATMs. Why wait longer? Register and make money with Play OJO online casino!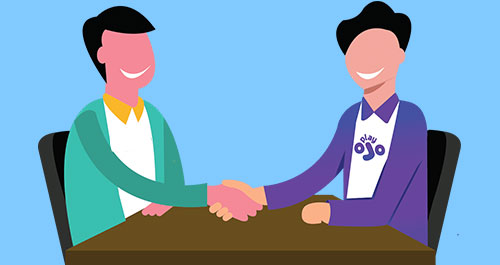 ---
Read the following useful information on PlayOJO Casino:
📑 Read how to register an account / login / logout at Play Ojo casino
📑 Claim your 50 free spins without wagering and find out all OJO Bonus and Promotions code (VIP Program)
📑 Use your bonus and free spins by playing on the Top OJO casino games with Big Win
feedback FAQ about Play OJO casino payment methods
keyboard_arrow_right

✅ How do I withdraw from OJO casino?

Withdrawals at OJO casino are as easy as Sunday mornings. Players can either use PayPal, Skrill, VISA, or Paysafecard. All the options are safe and secure and as a player, you have the liberty to choose any option.

keyboard_arrow_right

✅ How long does OJO take to pay out?

Payout duration depends on the withdrawal option. While some options like Skrill and Paysafecard can be instant, VISA can take time before it is reflected in the bank account. For PayPal, transfer to banks takes up to three business days.

keyboard_arrow_right

✅ Does PlayOJO casino accept Paypal method?

Yes, PlayOJO casino accepts Paypal. Users are required to create and verify their PayPal accounts to make deposits and withdrawals. PayPal method has a minimum deposit of €10 (£9) and no minimum withdrawal limit.