Eagle Riches - Slots review
Mobile and online Game review - Red Tiger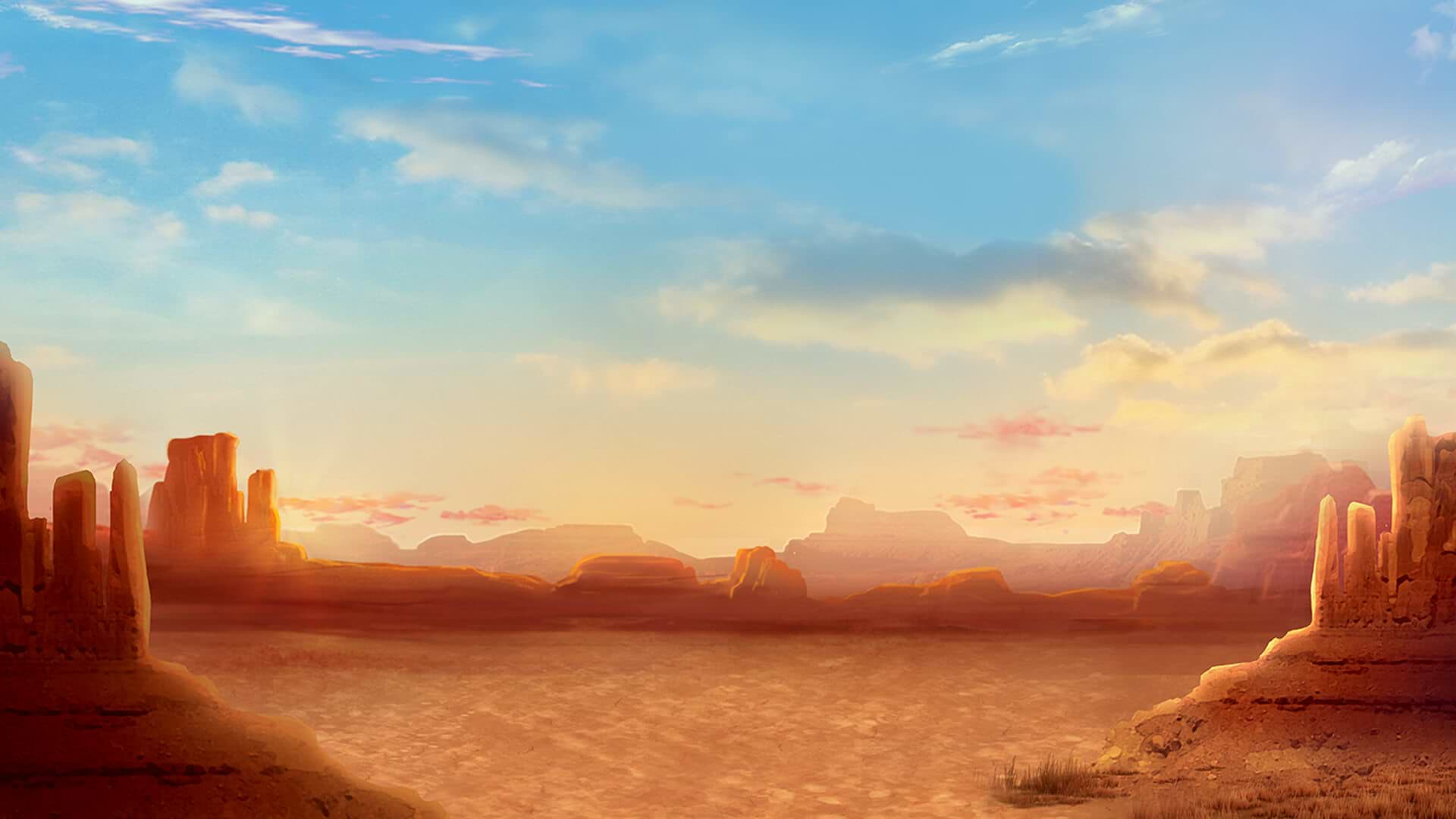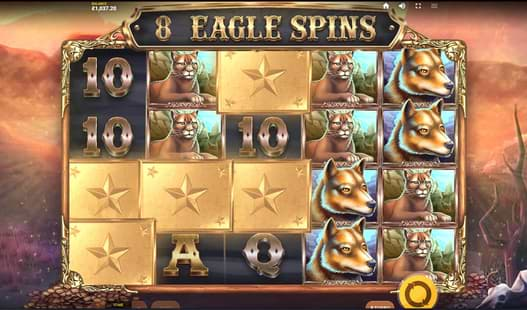 supervisor_account
1
people are currently playing this game
wallpaper

GAME TEST / Eagle Riches
event_note Published on 12 Apr 2023
created Updated 12 Apr 2023
person By Sophie Couard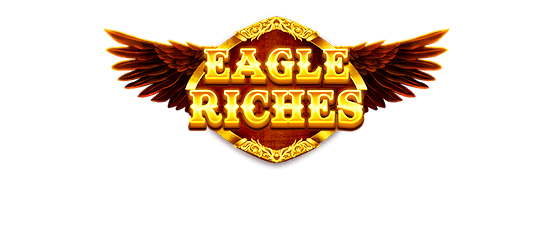 Eagle Riches by Red Tiger is a slot game with 5 reels, 4 rows and 40 paylines in total. This is a medium/high volatility slots game with 95.68% RTP. Release date: December 5, 2019.
Our online slots review will give you the information you need to make an informed decision. You can read more here.
Play Eagle Riches with exclusive bonuses
FeedBACK Casino has secured deals with trusted online casinos for exclusive bonus offers for first-time players. Simply click the links below to read our reviews and find the best casino and deal for you, and register to play Eagle Riches online for real money and enjoy your bonus.
Eagle Riches Overview: Red Tiger's Wildest West
This is not the Wild West theme game you'd expect. This online casino slot game takes the "wild" part very seriously.
The setting are the canyons and ridges of the American desert, free of the presence of humans and complete with all the fauna you'd expect: mountain lions, buffalo, wolves, big-horn sheep and, of course, majestic eagles, whose shadows soar through the slots to give you random bonuses, while the 9-A symbols are stylized in a Western font that makes you think the slots will turn into a "Wanted: Dead or Alive" poster at any moment.
Have you played Crystal Mirror yet? Read our review to see why we think it's the best online slot game so far.
The design is where the game gets most of the credit it is due: the design is top of the line and the aesthetics are very impressive. But that's about as far as it goes, and the immersion into the visual elements is not enough to hold my interest very long.
Because I eased into the mellow fingerstyle guitar music that plays over a soft desert wind and hit the spin button, only to have the harmonious ambiance explode into a confusing mix of slide guitar, mechanical slot sounds, and shrill sound effects that play simultaneously over the background music. Not to mention the strange modern pop beat that bursts over everything when you score a Big Win!
Right now you might be asking: Why are you being so demanding? And you'd be right to ask. Sure, maybe I'm asking for too much. But when the developers put so much effort into design and setting, I expect a little bit more consistency in quality. And I expect them to to break the charm they've worked so hard to build. Especially when you consider that it looks like they put way more work into the setting and design than they did to the mechanics and features of the slot game itself.
Sure, the design is top of the line and the aesthetics are impressive, but… is there much more to this game? The feeling of immersion can only last as long as the game itself holds my interest. And if the sounds start to break the spell so quickly, I should hope that the gameplay itself should hold my attention for at least a little while longer.
Which takes us to the next part of this review…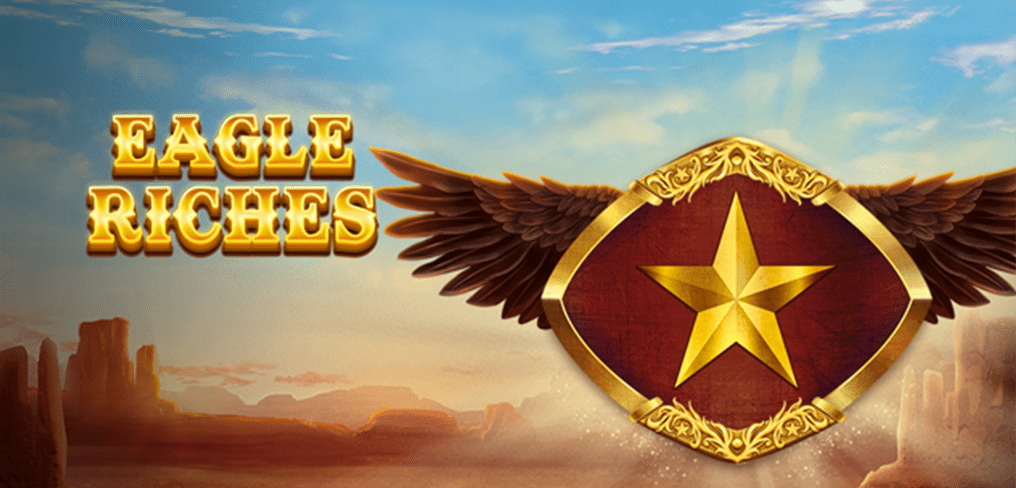 Eagle Riches features
It's possible that Eagle Riches features Red Tiger's laziest slot game mechanics yet.
The game features ten pay symbols: five high and five low. The five low are the 9-A that we mentioned above, designed in Western-style fonts with bronze, silver and gold coloring. The five high are the animal symbols. What is strange is that there is no wild symbol, even though all the symbols are wild animals.
All symbols require three of a kind in a payline for a win, except for the eagle. The eagle symbol is the highest, requiring only two in a pay line for a win, while five of a kind yield 20 times the stake. There are a total of 40 pay lines in the 5x4 grid, which means you can sometimes get several winning combinations at once.
And sadly, that's about it.
There are about as many extras in this game as there are patches of grass in the desert. They are few and far between, and the more you look at them the more they look stale and lacking in everything that would make it qualify as being alive. So it's not even worth hoping the animation will at least be lively.
Eagle Spins are a free spins feature. Strangely, the Eagle Spins are announced by a fleshless buffalo skull, which is an appropriate representation of how barren the gameplay is. If you get three Eagle Spin symbols on reels 1, 3 and 5, you'll get ten free spins. This would be great, if only it didn't mean you have to put up with ten more spins of Eagle Riches before moving on to another game.
Now that I think about it, the soaring Eagle Shadow that swaps symbols for Majestic Wins is also oddly appropriate, as it as insubstantial as it is random and unexciting. This feature is a completely random eagle shadow that sweeps through the slots and change symbols to yield some wins. That's it. It is about as majestic as the leafless, dead tree in the foreground of the rocky landscape, except less appealing to the eye.
On the plus side, the Eagle Shadow has higher chances of appearing during free spins earned from Eagle Spins, which yields higher winnings.
Final review: Eagle Riches is Red Tiger's Death Valley
I can only assume that the desert in the game's background is where fun goes to die. After a few rounds, there is nothing new to discover in the game. Which is a real shame, since the design is so captivating that I'd be happy to spend more time immersed in it, if only there was something going on for me as a player.
Playing Eagle Riches can get so boring that it took me very few spins to hit the Turbo button just to speed things up until something happened. This also helped to avoid having to listen to all the noise that breaks up the background music, even though it doesn't completely fix the problem, and I wound up hitting "mute" just so I could get some more spins in to write this review.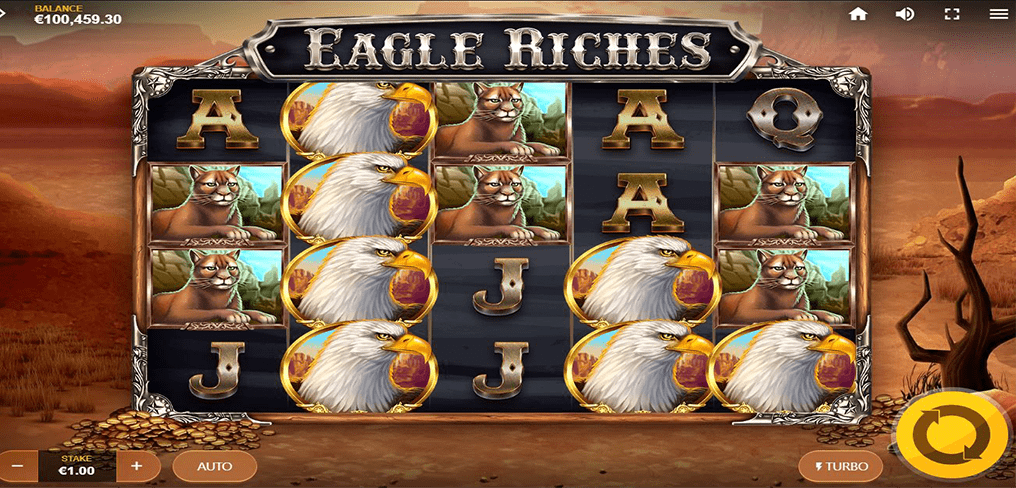 Strengths
2000x maximum win
Soaring eagle changes symbols for higher chances of winning
Frequent 10 free spins with increased chances of winning
Stakes
Play Fortune House online slot machine and you won't regret it.
Players who like Eagle Riches also play at :