Be swept away by the Sugar Rush VR
By Sophie Couard
We've eagerly been awaiting the virtual reality (vr) version of Sugar Rush VR from Pragmatic Play at SlotsMillion VR and now that we finally got a chance to test it, our initial reaction is that this 3d slot does not disappoint! Sugar Rush totally immerses you in a sugar-coated world of colourful, tasty symbols that include various candy treats.
Walking in a Candy Wonderland!
Sugar Rush VR works with all Android mobile phone devices, that are compatible with VR. When you get started, you feel like you have walked into a children's animated cartoon with the multi-coloured houses and road all around you in a complete 360 degree field of vision. In fact you, if you're not careful you might even forget for a moment that you're here to play the slot, and get lost in the moment. You never feel alone in the game because there are characters like the gingerbread man that playfully run towards you and all sorts of anthropomorphised candies sitting around the reel as if they are waiting for you to spin a successful round. Unlike what I expected, the glasses did not feel overly heavy or uncomfortable and after a moment for my eyes to adjust, I almost did forget that they were on my face.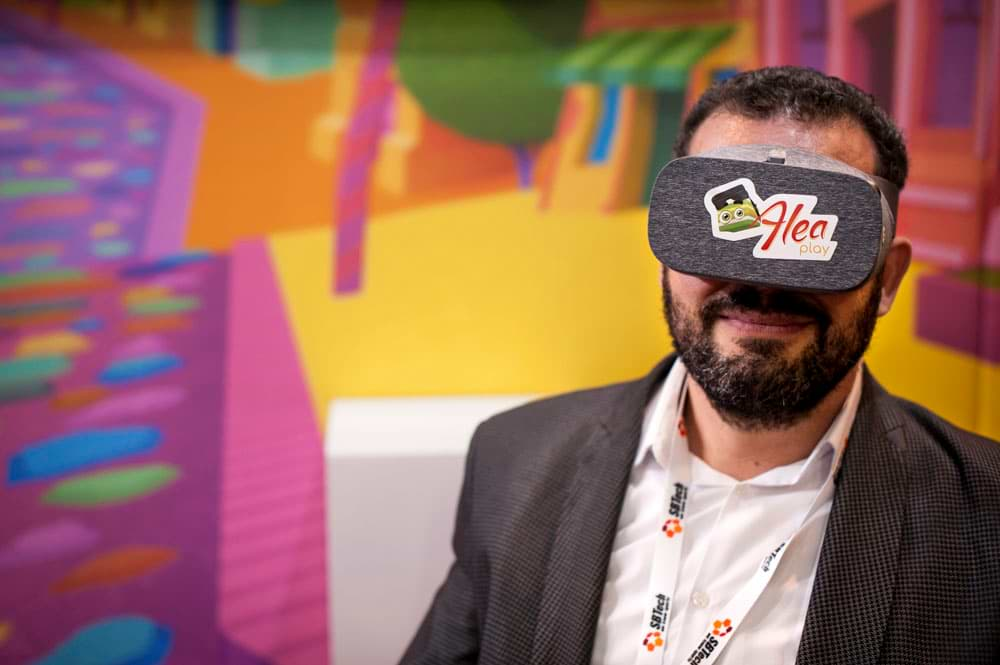 Animated sugar-coated delight
One of the best ways that Sugar Rush slot makes the most of the VR design is during payouts. On a successful spin, the slot belches gold coins that seem to fly towards you like a volcanic eruption making you feel like they are part of the action. The characters also burst out in.
Virtual Reality Awakening
It seems like interactive virtual reality slots are the wave of the future as we did get a chance to also step inside Kleopatra VR from Parallel66 and JoinGames Malta. This slot takes you inside the virtual realm of Cleopatra's tomb using very impressive graphics while adopting a more serious tone then the more playful one adopted in Sugar Rush VR slot. We would expect to see many more vr games in the coming years as more players come on board with the relatively new technology.

By
Sophie Couard
-
EDITOR
I am a great fan of gambling, I became a croupier to finance my studies. After my high school diploma in economic and social sciences , I obtained a bachelor's degree in economics and then a master in philosophy with a thesis on player behavior. After working in an online casino customer support, I became a writer on FeedBack Casino.