The 10 most beautiful casinos in the world 2022
By Sophie Couard
If we go to a land-based casino, we players are mostly for entertainment and to try to win money. However, it should not be forgotten that some people prefer to play it in tourist mode, giving priority to the pleasure of the eyes during their visit. And it has to be recognized that some establishments are absolutely magnificent. That's why we're going to make a top 10 of the world's most beautiful casinos right now.
10 - Atlantis Paradise Island (Bahamas)
Our first destination takes us to the Caribbean to discover an immense tourist complex: Atlantis Paradise Island. If the exterior architecture and interior decoration are already something to delight us, it is above all the setting that amazes us the most here. Built on an island, the establishment is surrounded by a magnificent turquoise water which leaves dreamer and its immense park surrounding exuberant tropical mix and paradisiacal Eden.

9 - Marina Bay Sands (Singapore)
Now head to Southeast Asia to discover the Marina Bay Sands. While this high-tech architectural masterpiece may not appeal to everyone, the world's highest overflowing swimming pool and beautiful interior design, which offers breathtaking views of the city, will surely be a must.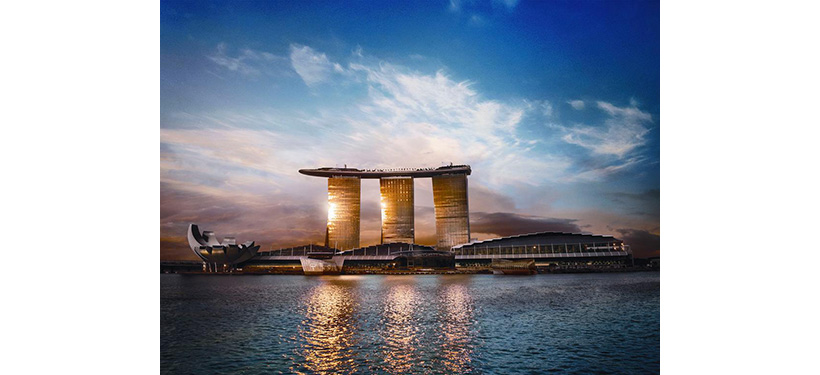 8 - Bellagio (Las Vegas)
Let's go straight away to one of the world's leading gambling capitals: Las Vegas. There is no shortage of splendid complexes here, and if I tell you that one of the most luxurious is surely the Bellagio, you will understand that it is well worth the detour for the pleasure of the eyes.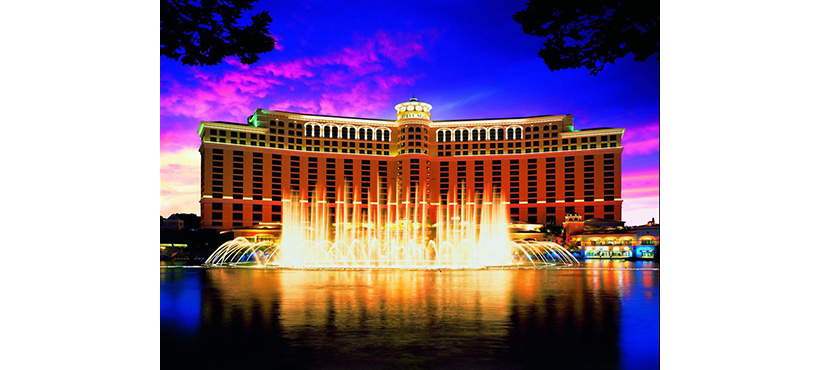 7 - Paris Las Vegas (Las Vegas)
Let's stay in Nevada for a while and just cross the Strip to discover one of the most beautiful reconstructions in the area. Paris Las Vegas is a marvelous place to be. The Eiffel Tower, Arc de Triomphe, Musée d' Orsay and Montmartre, it's as if you were in the City of Light.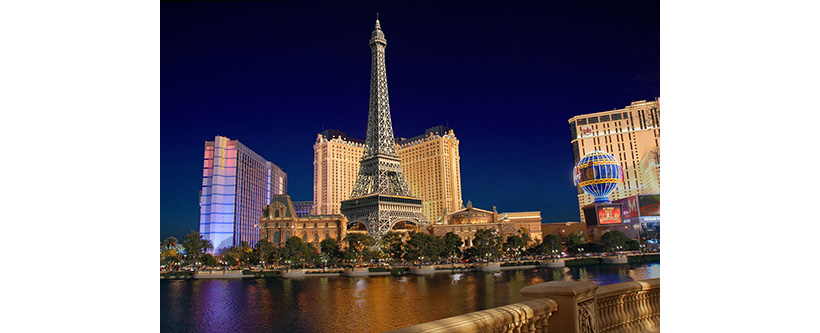 6 - Sun City (South Africa)
We continue our journey in South Africa, in the North-Western Province near the Pilanesberg National Park. It is here that a real estate magna had Sun City built in 1979, a leisure complex supposed to represent a royal residence of a destroyed civilization inspired by the novels The Jungle Book and The Mines of King Solomon.

5 - Casino Barrière de Deauville (France)
Now head for Europe to enjoy a superb architecture combining classical and baroque style. The Casino Barrière de Deauville lies just in front of a splendid Normandy beach and offers a particularly elegant and luxurious interior decoration.

4 - MGM Macau (Macao)
It is high time to leave for the other big gambling capital: Macao. The MGM Macau is a masterpiece of postmodern architecture with its multicoloured blocks placed on top of each other and its immense statue of a lion that welcomes us. Once inside, you will be amazed to discover its large Portuguese style square and its giant aquarium, which goes from floor to ceiling. In a word: splendid!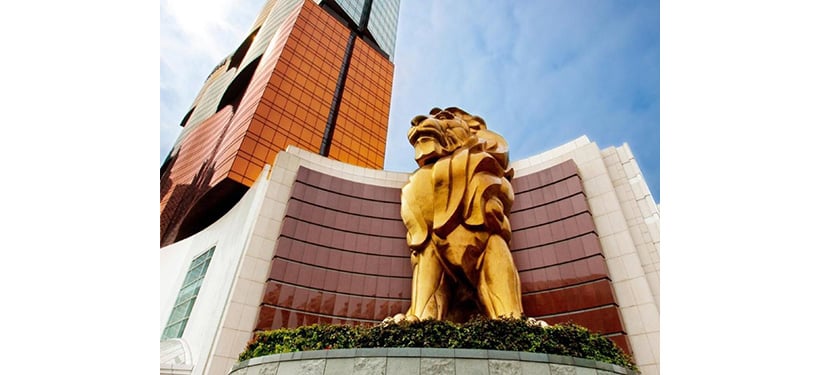 3 - Casino de Monte-Carlo (Monaco)
Back to Europe to enjoy all the elegance offered by the most famous casinos of the old continent. Designed in 1879 by architect Charles Garnier, the Casino de Monte-Carlo is one of the oldest and most mythical in the world. Surrounded by gardens, it has a magnificent terrace from which the view extends over the Mediterranean Sea from Monaco to the tip of Bordighera in Italy.

2 - Baden Baden Casino (Germany)
Let's stay in the same frame of mind to discover the most beautiful casino in the world according to Marlene Dietrich. It is clear that more than one person will marvel at the Baden Baden Casino. It is quite small and offers an extraordinary interior and exterior decoration where luxury and refinement easily amaze the greatest aesthetes.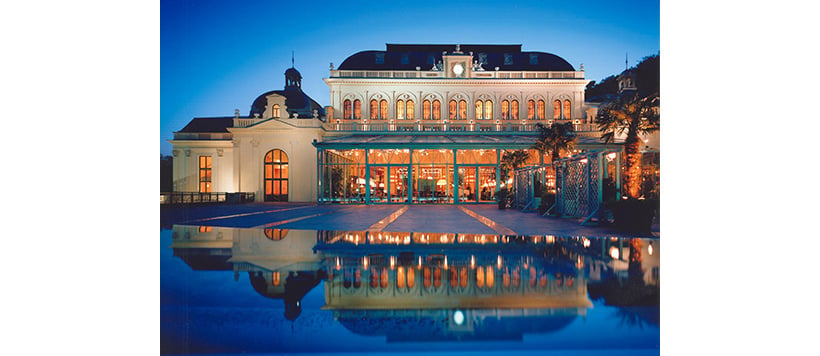 1 - The Venetian (Las Vegas)
Let's end the day in Nevada with the Venetian from Las Vegas. A dream of a megalo architect, he immerses us in the magic of Venice through the reconstitution of typical alleys, the square Saintt-Marc and real canals surveyed by gondolas. Perfectly maintained and guaranteed without pigeons: it's even better than in Italy!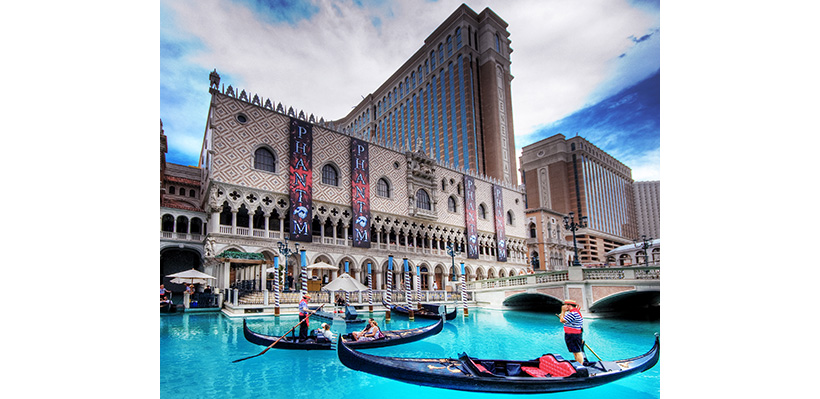 Alternative to land-based casinos: do you know online mobile casinos?
You have just discovered the most beautiful land-based casinos in the world above. But now online alternatives have been available for several years.
Each of us has our own habits on the internet, some prefer computers while others prefer tablets and smartphones. If you are rather in the latter case, nothing better than choosing a mobile casino to play.
To discover our best online mobile casinos, click below.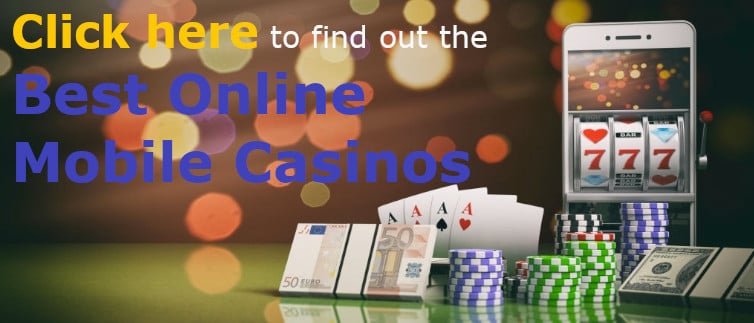 By
Sophie Couard
-
EDITOR
I am a great fan of gambling, I became a croupier to finance my studies. After my high school diploma in economic and social sciences , I obtained a bachelor's degree in economics and then a master in philosophy with a thesis on player behavior. After working in an online casino customer support, I became a writer on FeedBack Casino.