NetEnt Live Physical Studios Launch
By Sophie Couard
NetEnt Live Physical Studios will be launching on February 24, 2020.
NetEnt, a leading online casino software developer, has announced its latest initiative to bring the full experience of brick-and-mortar casinos to desktop and mobile devices. The high-definition (HD) environment will feature top-of-the-line streaming technology and live chat.
This is exciting news, since NetEnt is well-known for its live table games. Players who are already familiar with their live games will know that they have always been at the forefront of providing an experience that is as close as possible to sitting at a table of a land-based casino. In fact, top UK online casinos like Yako all carry NetEnt's live roulette, poker, blackjack, baccarat and more.
"It will enable players to experience the charm of a land-based casino" (NetEnt)
As usual, NetEnt is raising the stakes and giving us something to look forward to this year. If their past record of high-quality live dealer games is an indicator of what's to come (and we assume that it is), then we have reason to expect great things!
Two rooms
The physical environment will consist of two rooms, named the Silver Room and the Gold Room. The layout will provide a level of depth and realism that hasn't been achieved by any live casino games to this day. The HD high-end design and modern environment will give players the feeling of being in a genuine land-based casino on desktop and mobile devices.
As usual with NetEnt, the games will be fully mobile optimised. Players will be able to video stream the live gaming experience and play live directly from their browsers on desktop and iOS and Android devices, without having to download any casino apps.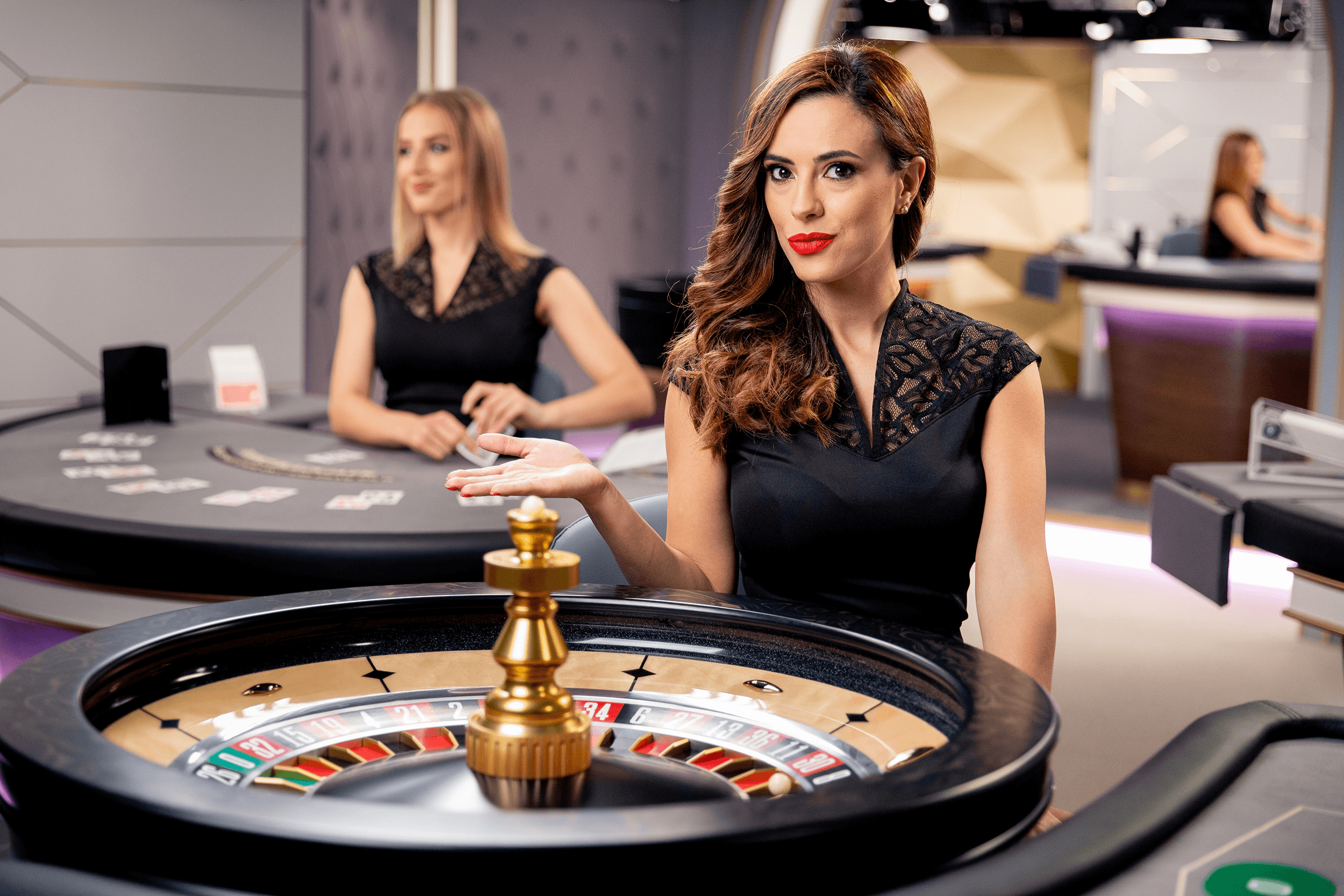 Six games in NetEnt Live Physical Studios
The simulated land-based casino environment will feature six games, including some of NetEnt's signature hits, like Blitz Blackjack.
Each table will feature a professional live dealer with a special skill for delivering the live casino experience straight to your device in real time. There will be a range of table limits to suit everyone's needs. Players will be able to choose the level of wagering risk they are most comfortable with.
"Great for both newbies and seasoned players!" (NetEnt)
Plus, the live player chat feature will let you talk with other players who are sitting at the table with you. That will let you get a fully immersive live casino experience from the comfort of your home.
Play NetEnt games
FeedBACK Casino has in-depth reviews of safe and reliable online casinos licensed by the UK Gambling Commission (UKGC) where you can play NetEnt games. Make sure to check them out and compare casino offers to see which ones are best suited for you. Plus, you can access special bonus offers to play live poker, roulette and blackjack from your desktop or mobile device.

By
Sophie Couard
-
EDITOR
I am a great fan of gambling, I became a croupier to finance my studies. After my high school diploma in economic and social sciences , I obtained a bachelor's degree in economics and then a master in philosophy with a thesis on player behavior. After working in an online casino customer support, I became a writer on FeedBACK Casino.