FeedBACK Casino Wins Best Innovation at 2020 iGB Affiliate Awards
By Sophie Couard
iGB Affiliate Awards: FeedBACK Casino's comparator takes the prize for best innovation
As you may remember from our previous post on the iGB Affiliate Awards, FeedBACK Casino was nominated in the Best Innovation category for our Comparator feature. And last night, we were surprised, thrilled and grateful to take home the prize!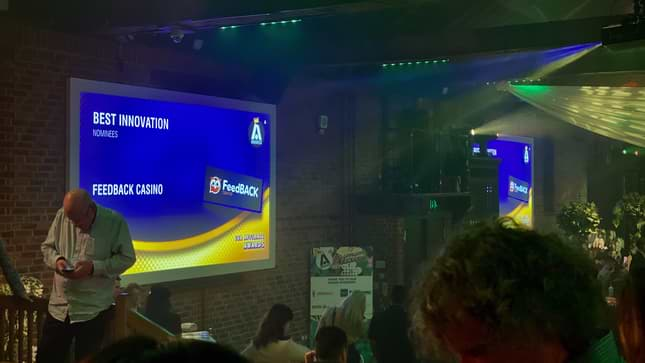 First of all, we want to thank the judges for acknowledging our hard work and gracing us with this great honour.
We also want to congratulate the other nominees once again. We know how hard it is just to make the shortlist, and everyone who was in it deserves to be very proud of their work.
Above all else, we thank you, our community of players and readers, for making this possible.
It's thanks to you, who give our website meaning every time you come to read our articles or consult our casino comparator, that the community of affiliates noticed our work and saw its value.
This is a huge step in FeedBACK Casino's history. And it makes us even more motivated and committed to continue to work for you and outdo all our previous achievements to continue to provide our community with the best resources and information to make the best of their online gambling experience.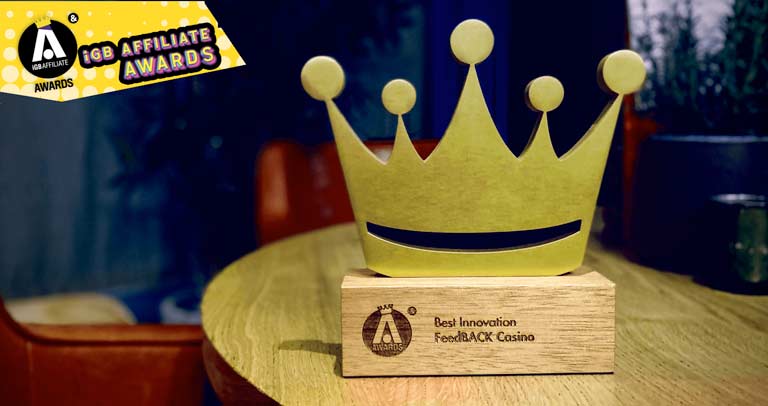 FeedBACK Casino's Comparator
Last year, we introduced our Comparator feature to allow readers to compare online casinos listed on our site and decide which one was best for them.
At the time, our amazing team of developers was looking to produce something that would be useful and practical for our readers.
Our reviews had so much information, that we realised it could be difficult to keep it all in mind when browsing through the different casinos to see which were the best welcome bonus offers, payment methods, games selections, etc.
Our team's work was rewarded twice over, first by the players and then at the iGB Affiliate Awards.
So they came up with the Comparator, which displays tables of data to let you see the features of all the best online casinos side by side. This way, readers can get an overview with just a quick glance, and focus on whatever details are most important to them when choosing where to gamble online for real money.
Everyone was so focused on getting it done —and doing the best job they could— that it didn't occur to anyone that it could have so many repercussions for us. Indeed, when we first saw the response from readers, we were just happy to see the community so engaged. The whole team was very proud of seeing that players loved the tool, because it meant they'd done a great job to provide the best possible service.
What are the iGB Affiliate Awards?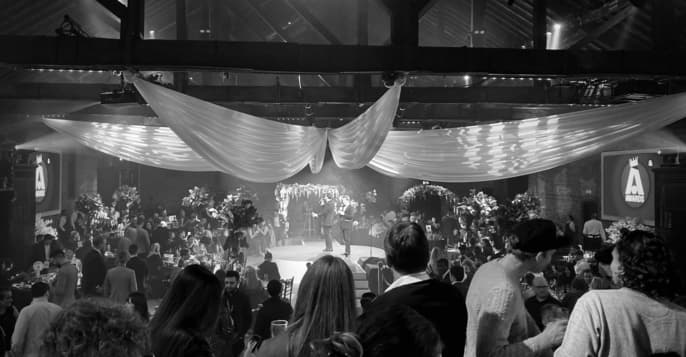 iGB Affiliate is an industry publication of the online gambling sector that specialises on affiliate websites. They organise the awards every year, selecting nominees and creating a panel of judges composed of members of the sector with outstanding experience and knowledge of the different products.
Affiliates are content creators and webmasters who refer players to online casino operators.
The awards seek to acknowledge the best affiliate website, the best affiliate managers and programmes for different game types and the best innovations.
One of the most important reasons to be proud of this win is that the awards have a great reputation for their focus on transparency. We've always found the results to be fair and well-deserved. That's why getting a nomination, and finally a win, is such a big deal to us.
This is in great part because iGB Affiliate is very clear about the criteria for the different awards. When it comes to Best Innovation, they look to award "the most innovative product or solution". Finding out that FeedBACK Casino stood out for its business impact, but above all, for the benefits for our community and the expectations it creates for the future has touched everyone on our team very deeply. It makes us even more excited to keep working towards future achievements, and to bring more benefits to our readers.
The ceremony took place at the 2020 iGB Affiliate London Conference on 7 February 2020.

By
Sophie Couard
-
EDITOR
I am a great fan of gambling, I became a croupier to finance my studies. After my high school diploma in economic and social sciences , I obtained a bachelor's degree in economics and then a master in philosophy with a thesis on player behavior. After working in an online casino customer support, I became a writer on FeedBack Casino.