FeedBACK Casino Nominated for 2020 iGB Affiliate Awards
By Sophie Couard
We are proud to announce that FeedBACK Casino has been shortlisted for the Best Innovation category in the 2020 iGamingBusiness (iGB) Affiliate Awards.
First of all, we want to thank the judging panel for taking us into consideration. This is a big deal for us, and just making the list is reason to be grateful and celebrate!
Next, and just as important, we congratulate our fellow nominees. We know how much it means to make the shortlist, and how much effort went into the innovations that got us there. So we know that every nominee must be thrilled —and rightly so! It's an exciting development for everyone involved. Regardless of who wins, it's important to point out that every nominee can (and should!) be very proud of their work.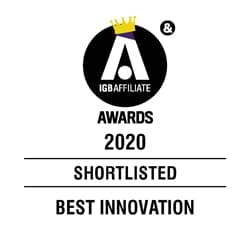 And we are indeed very proud. Not just because of the nomination, but because we feel it reflects on our commitment to the members of the FeedBACK Casino community. And for everything to work, we depend on your active collaboration. If our innovations were noticed, it's because you made them visible.
We're also excited for what's to come. Because this is only the beginning. And we have great plans for the future.
What the nomination means for us
It's always a great feeling to receive recognition for our work in innovation. Everything we develop aims to give the best service, information and satisfaction to our users, and this nomination is a confirmation that we are on the right track. And that's what means the most to us about this nomination.
The innovation itself would be nothing —worthless, in fact— if it didn't serve the needs of every player in our community. Together with the feedback that you, the players, provide every day, this nomination is one of the things that helps us to know that we are on the right track.
Above all, we are committed to player empowerment. The whole purpose of developments like our comparison tool is to help you find the best online casino and gaming options for you, based on the experience of other players like yourselves. Sure, we developed the tool, but it only works thanks to our community of players who contribute ratings and reviews.
So when we say that FeedBACK Casino was created by players and for players, we really mean it. And this is precisely why we focus on developing the best possible tools and providing a top-notch user experience.
In the end, any technical achievements on our part are inseparable from our focus on user satisfaction. That said, we depend on our players to make it all work. Your input and your commitment to quality gaming experiences make all the difference. You're the ones working the real magic! The nomination is also your achievement as part of our community. So we want to thank you, the players, most of all for this exciting moment in our history.
Furthermore, this news has given us a great motivational boost as we prepare to launch our upcoming app for the Spanish market. It has raised our confidence in the work we have done in the UK and Germany, and we think it's safe to say that we are on the right track. This makes us even more excited to continue down this road, exploring ideas and building on them to expand on our previous achievements.
About the iGB Affiliate Awards
iGB Affiliate is a business magazine specialised on affiliates in the online gaming sector. Affiliates are content publishers or webmasters who refer traffic (players) to operator sites. There are awards for the best affiliate website, the best affiliate programs and affiliate managers for different game types, and last but not least, best innovation. The winners will be announced at the 2020 iGB Affiliate London conference on February 7th.
The iGB Affiliate Awards focus greatly on transparency. This is why we have always had great respect for the judges, and for previous winners and nominees. This makes our first nomination even more meaningful to us.
The magazine defines its criteria very clearly, and in the case of the Best Innovation category, they look to recognise "the most innovative product or solution", defined by what makes it different, its benefits, its business impact, and the expectations it inspires for the future. Just knowing that we at FeedBACK Casino are being considered for this award, along with other important affiliates, is reason enough to be happy with our work, and with what we can achieve in the future.
See more information about the iGB Affiliate Awards, including a full list of categories and nominees, and highlights from the latest iGB Affiliate Awards.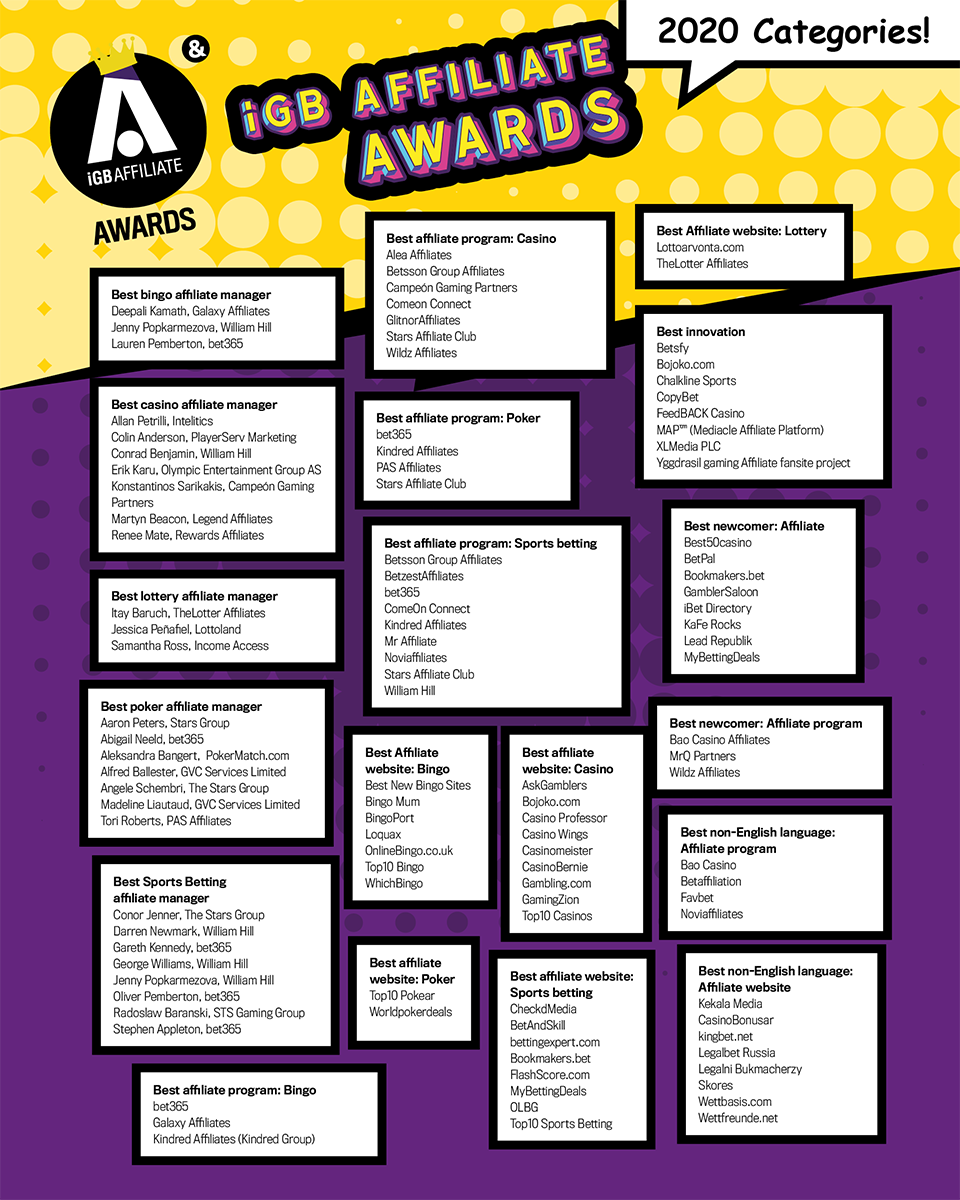 By
Sophie Couard
-
EDITOR
I am a great fan of gambling, I became a croupier to finance my studies. After my high school diploma in economic and social sciences , I obtained a bachelor's degree in economics and then a master in philosophy with a thesis on player behavior. After working in an online casino customer support, I became a writer on FeedBack Casino.