New Sea of Spins Slot Review
Mobile and online Game review - Evoplay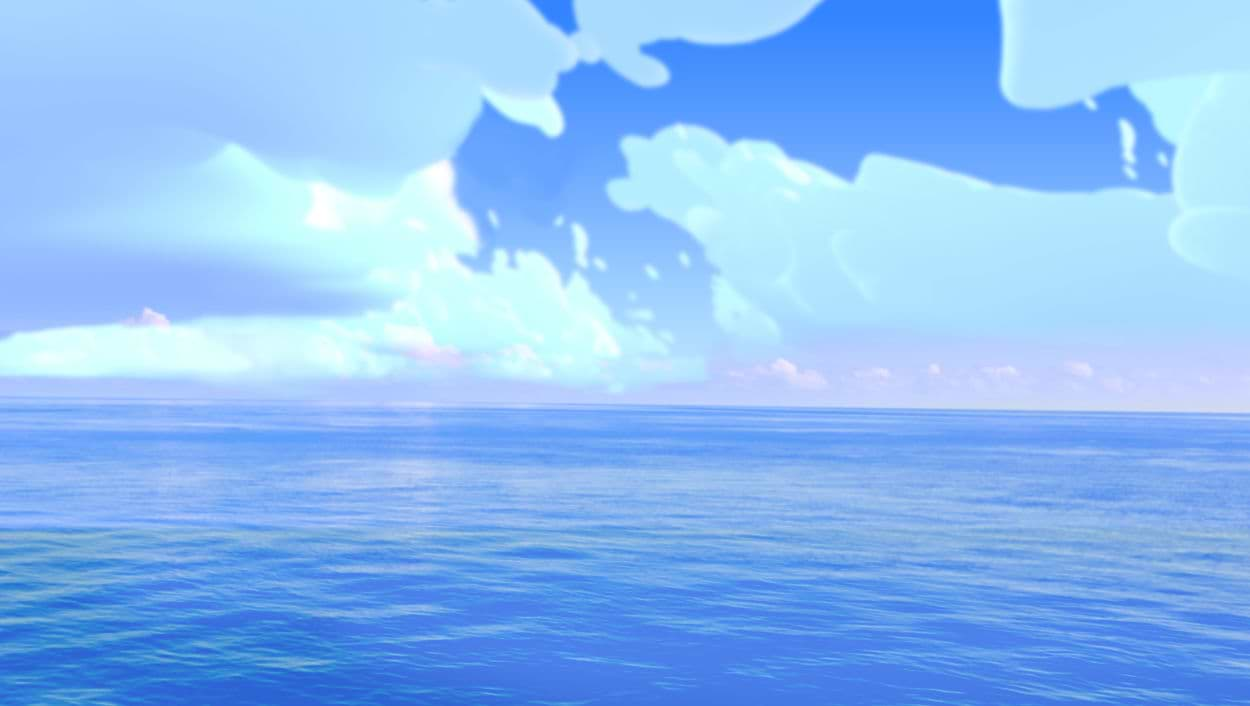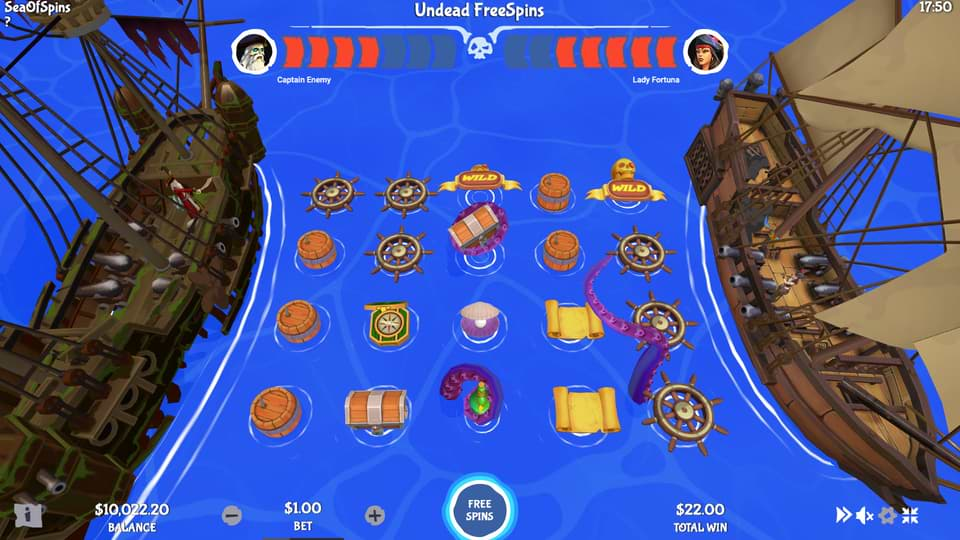 supervisor_account
15
people are currently playing this game
wallpaper

play_circle_outline
Where can I play to
Sea of Spins Slot
?
GAME TEST / Sea of Spins Slot
event_note Published on 07 Apr 2023
created Updated 07 Apr 2023
person By Sophie Couard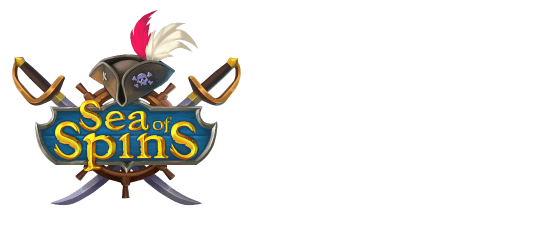 Evoplay has developed this amazing game, which was launched on 2nd July 2020. This new slot will have you sail the high waters in search of gold and riches. It is a fun adventure under the very able captain Lady Fortuna, whose relentless and fearless character is brought to life in this amazing game.
Come and play the other pirate-themed slots machines! you'll love it!
The game consists of five reels and four rows and for you to land a big win, you must match three symbols across any forty paylines.
Most symbols in the slot are pirate-themed, with a captain's hat, a treasure chest, a bottle of rum and most importantly a treasure map.
The highest paying symbol in the game is the treasure map, which gives you a maximum payout of twenty times your stake.
There are wild symbols like the skull and the scatter that can land on reels 1, 3 and 5, giving you free spins once they land on the reels.
Slot name: Sea of Spins
Developer: Evoplay
Released: July 2020
RTP: 96.19%
Jackpot/maximum win: 2451 times your stake
Sea of Spins Technical Features
Sea of Spins slot review has five reels and forty paylines. There are some random features that can trigger winning spins.
In the game, there is a pirate skull with a red bandana symbol which happens to be a scatter symbol and can only land on reels one, three and five.
The scatters need to land on the same spin so as to trigger a battle bonus feature with special modifiers to help you battle the enemy ships.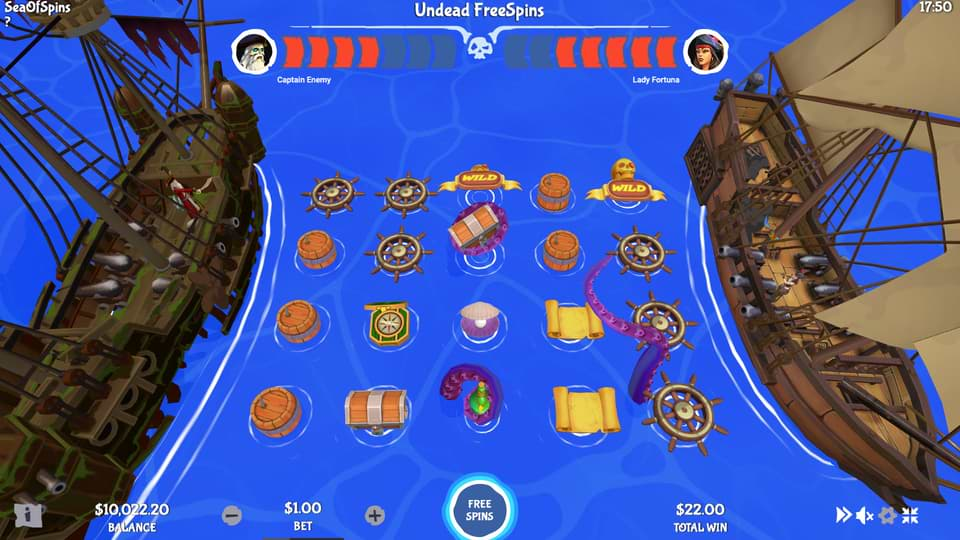 Once you decide to play, you can decide to choose a bet from ten to three hundred pounds per spin.
After choosing the bet range, you can hold down the spin button to open the autoplay menu with a range between five and one hundred spins.
To stop the auto spins, you will need to go back to settings from the game once you have either lost or won. After that, you will be ready to join the captain.
Scatters: Minimum jackpot 2451 times the stake
Wilds: Minimum jackpot 2451 times the stake
Sea of Spins Theme and Design
Evoplay designed a good game that is great to play and keeps you glued to the screen, though the 3D concept of the game does not have the wow effect and lacks in naturalism, which makes it appear half-baked.
The music and sound effects are really amazing but the animations of characters appear so stiff and lifeless.
What is amazing about the game is the free spins; for two hundred spins, you can double the chances of up to four hundred spins.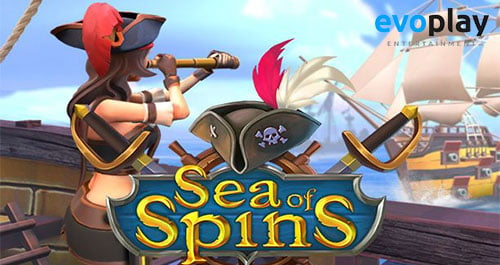 The game is designed to play out in an open ocean, with a shark and symbols disappearing into the sea after every spin.
There is a pirate ship in the background, captained by a female captain with a parrot in hand.
After a while, one of three enemy ships will appear to battle with you, with the hopes of winning more spins in the bonus round.
Finally, with special adds, the game replaces symbols with random wilds.
If you like the pirate theme, you'll definitely want to check out the Treasure Island slot! Want to sail even further? Evolplay's Five Pirates slot is for you
Sea of Spins Bonuses
Free spins
During the free spins round, there are three modifications that happen in the game: Undead free spins, which replaces four symbols with Wilds after a spin; Flying free spins, which replaces all barrel symbols on the reels with Wilds after a spin; and Imperial free spins, which converts all Wilds into sticky ones.
Evoplay casinos game can obviously get you stuck to Sea of Spins with this captivating feature that keeps the player glued to the edge of their seat.
Bonus game RTP 96%
You will need to land all three scatters to activate the bonus feature. In this feature, the ships you battle are randomly selected and each ship comes with modifiers.
Each ship gets 7 points of health and this bonus will continue until one ship is defeated.
While in this bonus, you need to land various scatters so as to destroy the enemy ship.
The volatility of your ship depends on the scatters you have landed.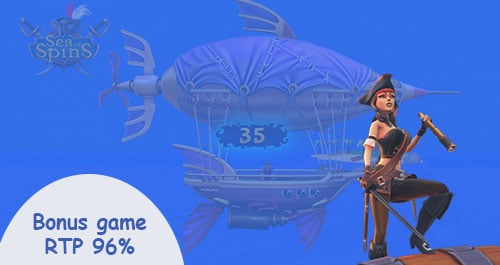 Conclusion and Verdict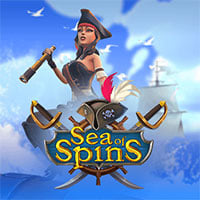 This Sea of Spins slot review shows that this is an amazing interactive game with crazy features and bonuses that keeps you sharp and active, building in so many levels that a player has to pass with accuracy.
The game is easy to manoeuvre, with a possibility of handsome payouts.
The graphics are not that great, but can still get you through the many levels in the game.
For those who have an interest in music, the game has great music too.
The major downside to the game is the female pirate, who is all alone on her ship.
You fail to understand what concept the developers had in mind; this applies to the enemy vessels as well.
It begs the question of whether the game was rushed, but all in all, it is a great game that can still captivate you and get your attention away from the important stuff.
To win big and challenge yourself at the same time, click here!
Players who like Sea of Spins Slot also play at :