Red Dog - Slots review
Mobile and online Game review - Betsoft
supervisor_account
31
people are currently playing this game
fullscreen Full screen
play_circle_outline
Where can I play
Red Dog
?
GAME TEST / Red Dog
event_note Published on 11 May 2017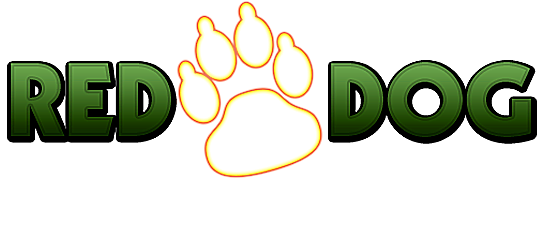 Red Dog is a simple casino game from Betsoft played with 8 decks of 52 cards. Two cards are drawn and your challenge is simply to predict whether the third card that you draw is between the two cards. You select your bet from the chips in the bottom right corner of the game. To remove a chip, just hold down the shift key when you click on the stack. The control key held down while clicking on the stack removes all the chips completely. Aces are high with two's being the lowest. If you're confident that the card falls between the two cards you can choose Ride to double your bet or Stand to keep the same bet amount. What if the two cards are the same or consecutive? Well then the game is considered a tie and you get your money back. If your first two cards are the same and the third card makes it three of a kind then the payback is 11:1. With a spread of 3, you win 2x your total bet plus your original total bet. A spread of 2, wins you back your total bet plus 4x your total bet and finally a spread of 1 can win you back your total bet plus 5x your total bet.
3-D card table
The graphics in the slot are nicely presented with a 3-D looking green table reminiscent of a live one. The slot also includes the voice of the dealer to add to the realistic effect.
Easy table game
The bets in Red Dog slot range from €1.00 and €100 with payouts as high as 11:1. The slot is available for you to try for free which is something we always recommend you do. The game is about as easy as it gets and if you enjoy table games this might be a great one to play.
Players who like Red Dog also play at :