Hugo Goal - Slots review
Mobile and online Game review - Play'n Go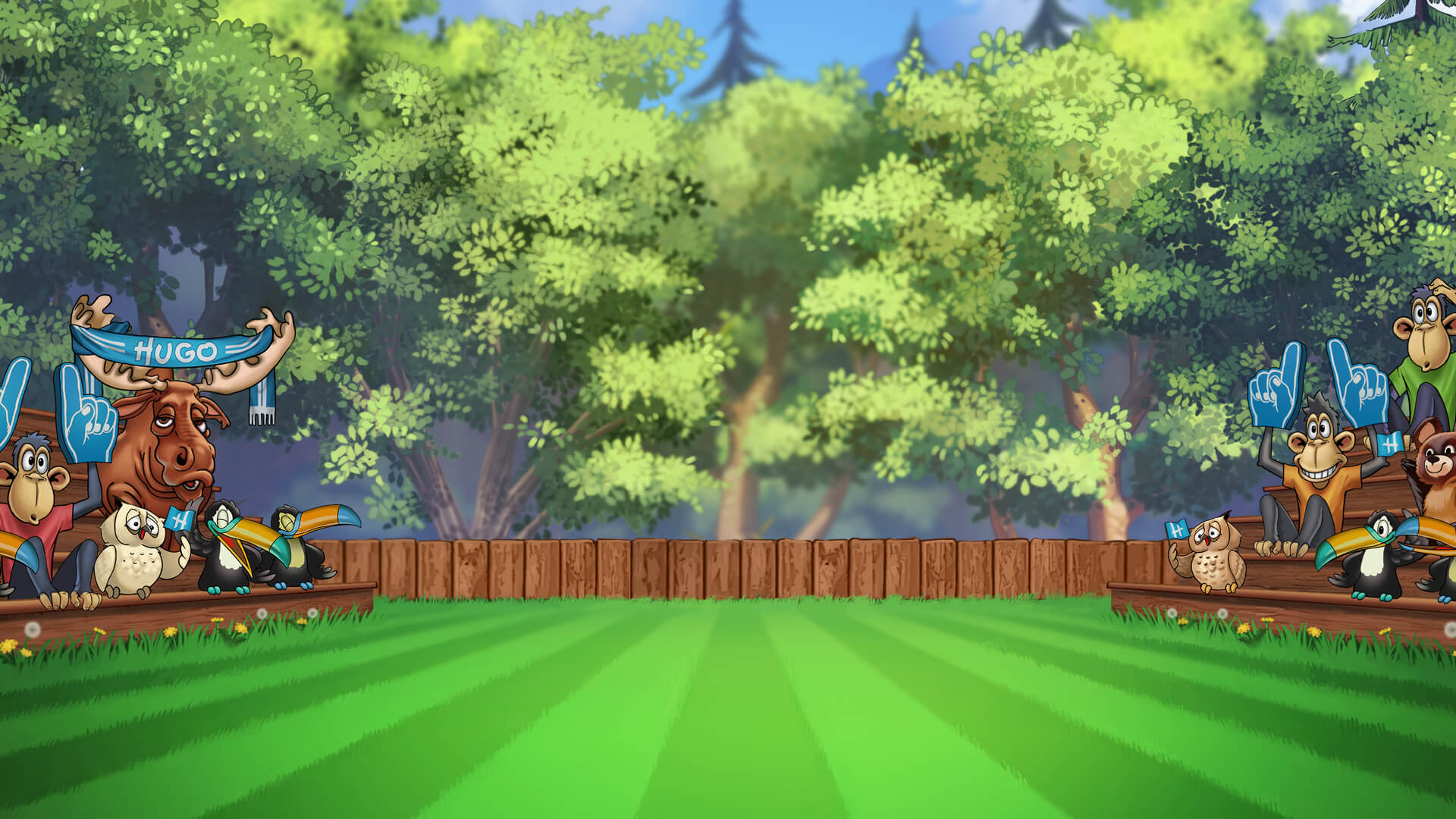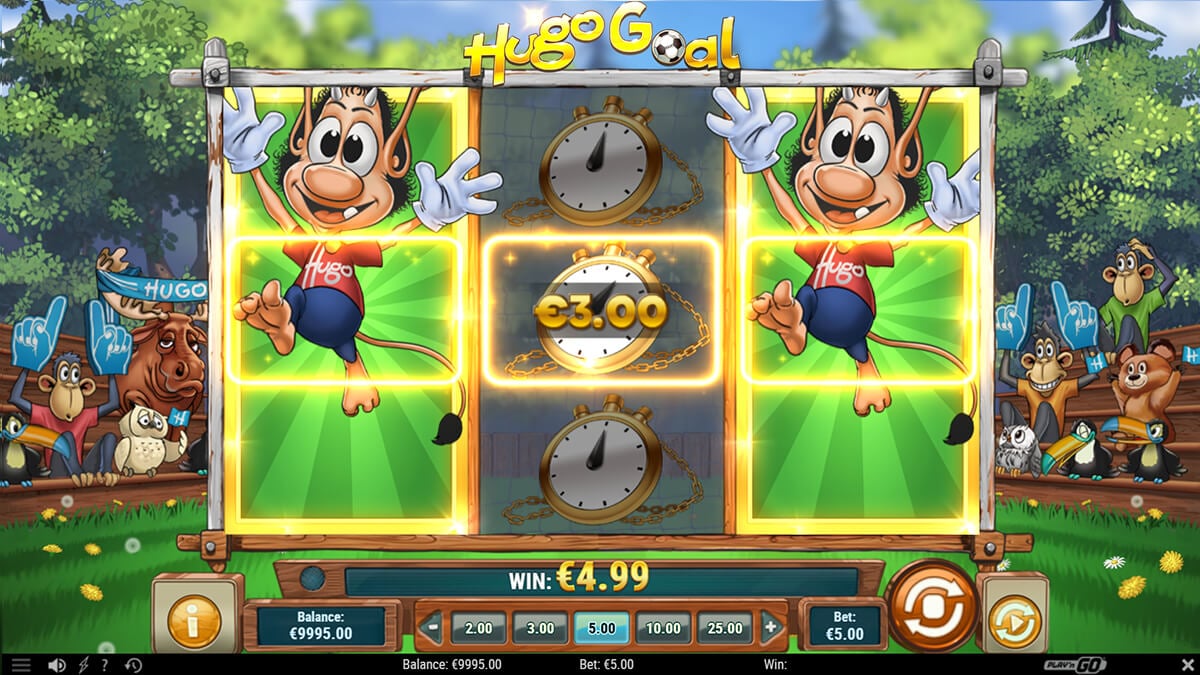 supervisor_account
31
people are currently playing this game
wallpaper

GAME TEST / Hugo Goal
event_note Published on 07 Apr 2023
created Updated 07 Apr 2023
person By Sophie Couard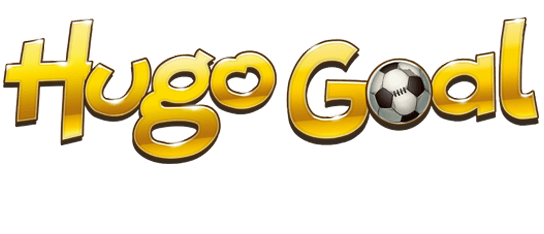 You can tell that the FIFA 2018 World Cup has arrived with the arrival of football-themed slots and so Play'n Go makes their own contribution, titled Hugo Goal, where you can score big with up to 800x your bet!

You can test out free online slots games to see which ones you like best.
The crowd goes wild
The slot features three main base anthropomorphic characters: Don Croco, Afskylia and the Goat. These three make up the upper paying end while a football, a whistle, a pair of football shoes, a stop watch and yellow flags make up the lower paying end. The slot takes place in a football field where you can see all sorts of fans including toucans, monkeys, owls and even a moose. Needless to say the slot is light-hearted with comic book style graphics. The audio effects include a quick-paced beat that gets you pumped along with silly sounds from the animals or motion of the characters that will bring a smirk to your face. Hugo will often appear to encourage you prior to the conclusion of a feature.
We recommend reading Cops 'N' Robbers review. It's a game we love, and it's not hard to see why.
Action Replay
The slot is played on 3 reels with 5 fixed paylines. The character symbols, which include Hugo are expanded symbols that can appear fully or partially on any of the reels. When two of the reels are covered in the same symbol you are awarded a free re-spin of the third reel which guarantees you a win. We found that this feature was often triggered when we played the slot.
Free Kick
The Free Kick feature is similar to the Action Replay and involves a free re-spin of the third reel when two reels are stacked with the same lower-value symbol. While, unlike the Action Replay, you are not guaranteed of a win, you can still win if the reel contains at least one identical symbol to the other two. Like the previous feature, we found that this one was often triggered.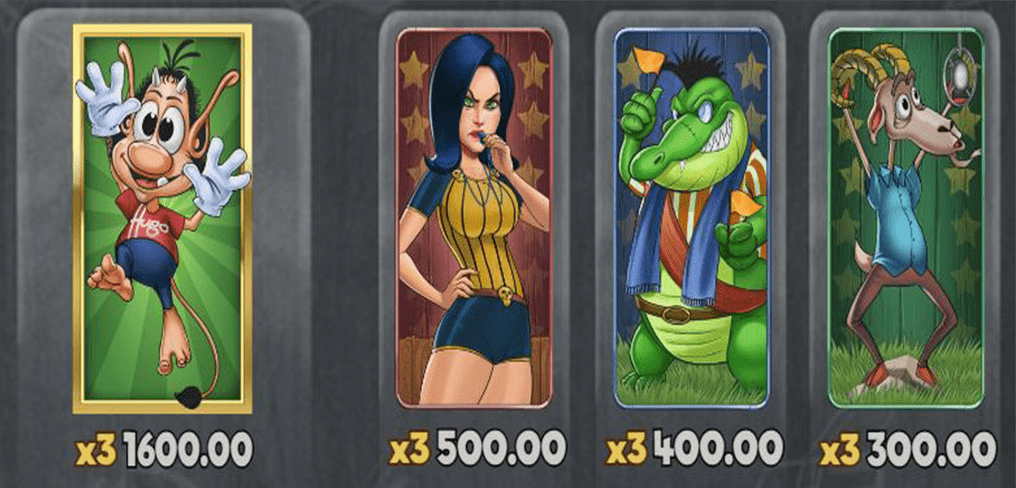 Penalty Shoot-out
Continuing on from the Free Kick feature, if you manage to land 3 completely stacked reels of the identical lower-value symbol then the Penalty Shoot-out is triggered. Here, you take control of Hugo who is playing in goal. You decide ahead of time whether he will jump up, right or left when the other player fires a football towards the goal. The game is pure guesswork but for every save that he makes the multiplier that is applied to your completely stacked reels increases by 2x. This means that if you make 0, 1, 2, 3, 4 or 5 saves then your final multiplier will be 1x, 2x, 4x, 6, 8x or 10x. This feature was triggered the least but was definitely the most fun of all of them!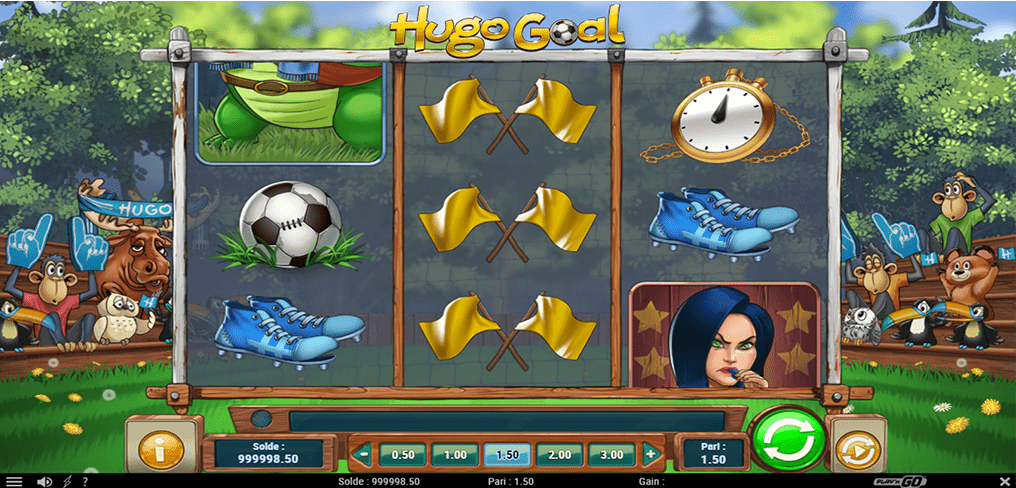 Football fever
Hugo Goal slot has a theoretical return to player (RTP) of 96.49% with bets that you can vary from €0.05 to as much as €100. The game has a higher volatility so be prepared to play with a higher bankroll if you want to play longer for a chance at a higher win. The slot is also available on mobile so enjoy it from your Android, iOS or Windows Phone. Football fever is here so why not participate in your own way by visiting one of our trusted casinos?
Game of Gladiators is a fun and entertaining online slot game. We encourage you to read our review, now!
Players who like Hugo Goal also play at :