Golden Ticket - Slots review
Mobile and online Game review - Play'n Go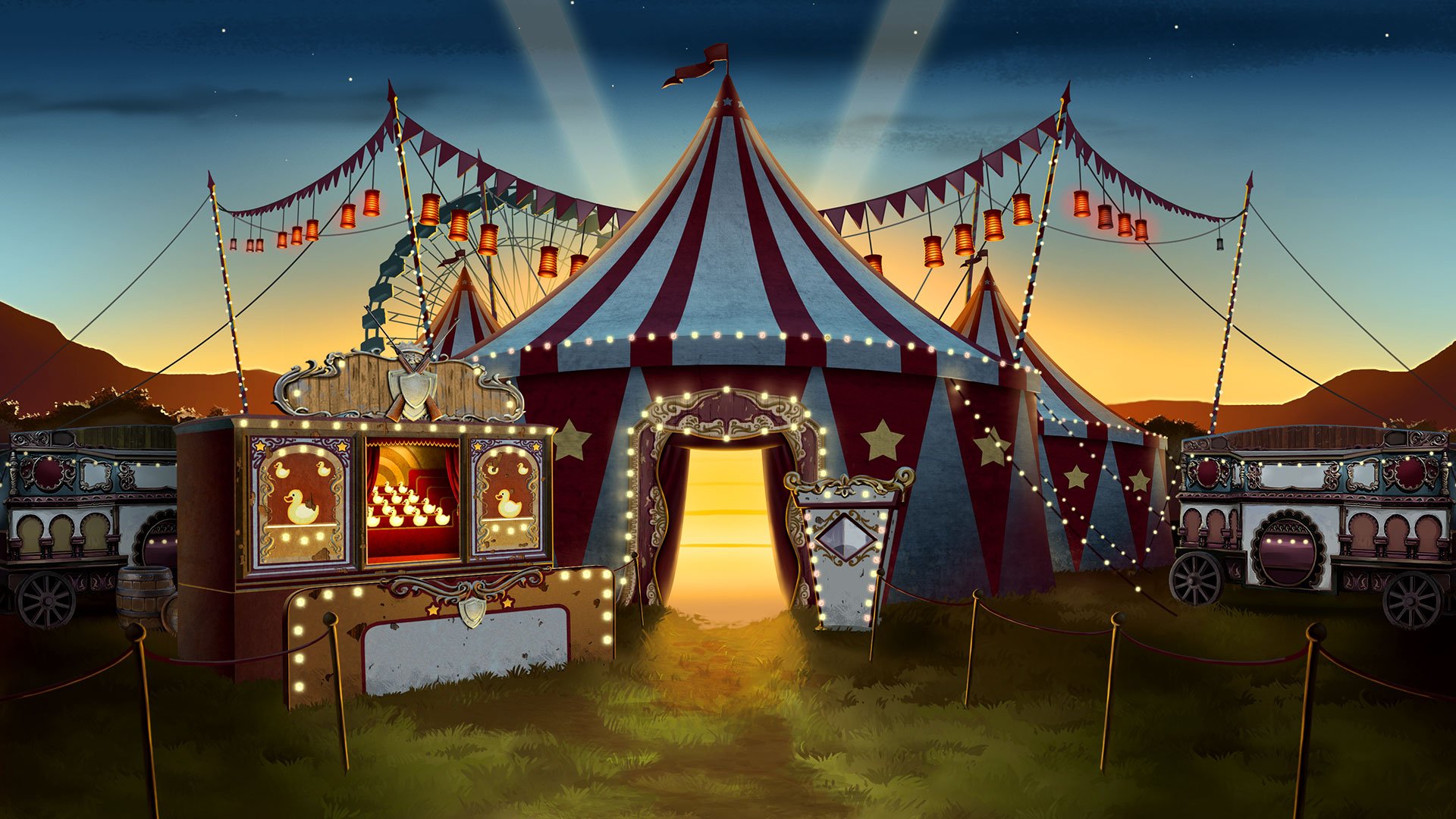 supervisor_account
18
people are currently playing this game
fullscreen Full screen
wallpaper

GAME TEST / Golden Ticket
event_note Published on 07 Apr 2023
created Updated 07 Apr 2023
person By Sophie Couard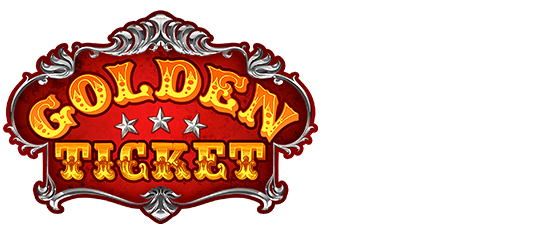 Play'n Go presents Golden Ticket which is a carnival themed 5-reel and 5-row slot where 3 or more symbols in a row, horizontally or vertically can reap rewards. Collect up to 40,000 coins by clearing the whole grid!
Our online slots review will give you the information you need to make an informed decision. You can read more here.
Carnival themed slot
The slot is set on carnival grounds with the setting sun. A ring master stands to the right of the reels. The graphics are nice with symbols familiar to a carnival starting with a ring master, strongman, clown, top-hat, weights and juggling clubs. The sound effects include the sound of people talking in the background and there are some other effects when a winning payline is formed which also includes the bursting of symbols into confetti.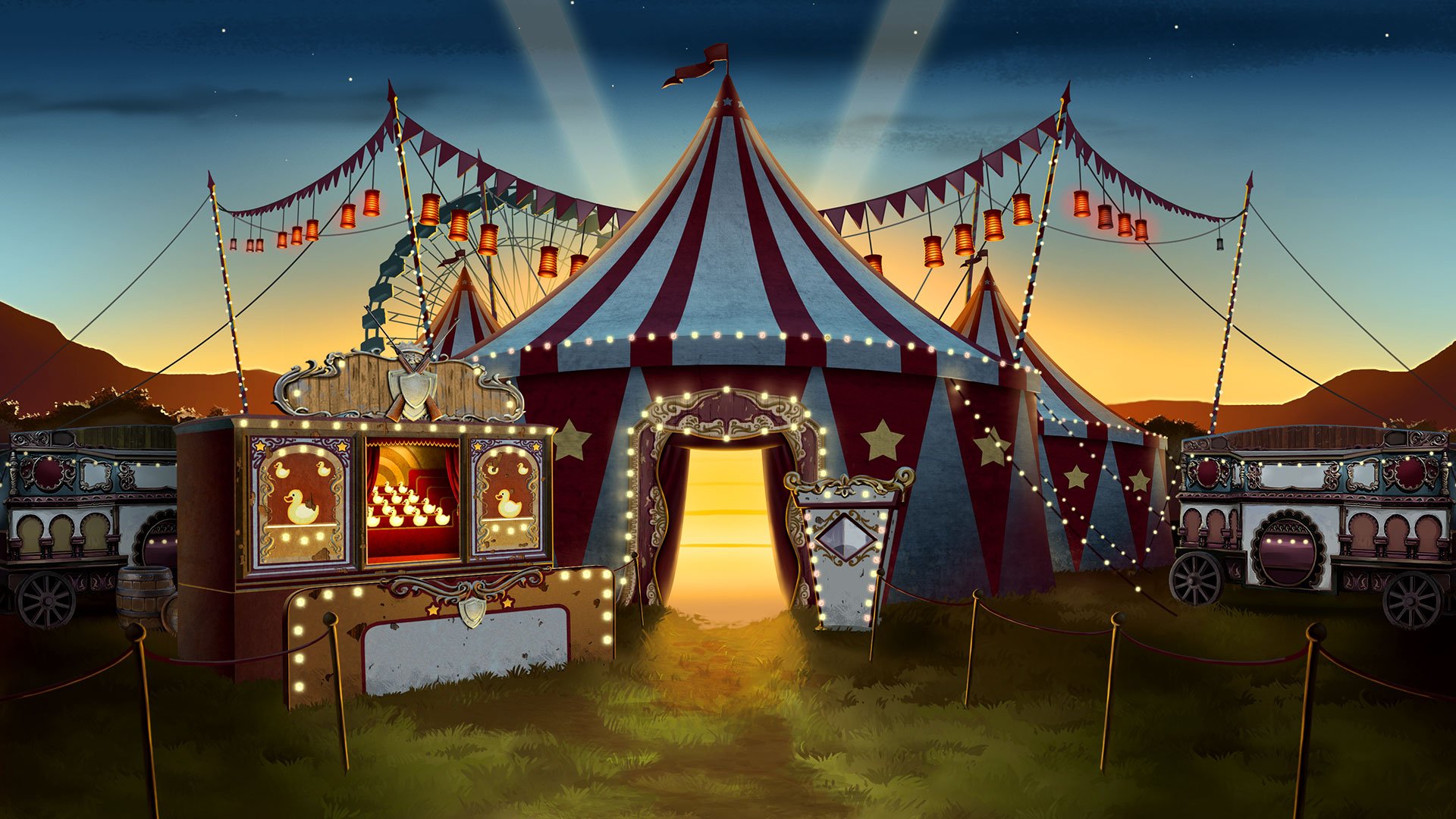 Have you played Crazy Cows yet? Read our review to see why we think it's the best online slot game so far.
Golden ticket wild and bonus symbol
The Golden Ticket wild symbol can appear on any reel with 3, 4 or 5 with up to 200, 600 or 20,000 coins to be won. In addition there is a bonus feature which can appear in one or more columns when the word BONUS is exposed from beneath all the spaces of a reel. Here you are presented with a different screen with different symbols with varying payouts. You will find balloons, drum, air balloon, duck, bull's-eye, cupcake, star, elephant, lion and clown. By collecting 5 or more, you can win additional bonus rounds for up to a total of 20.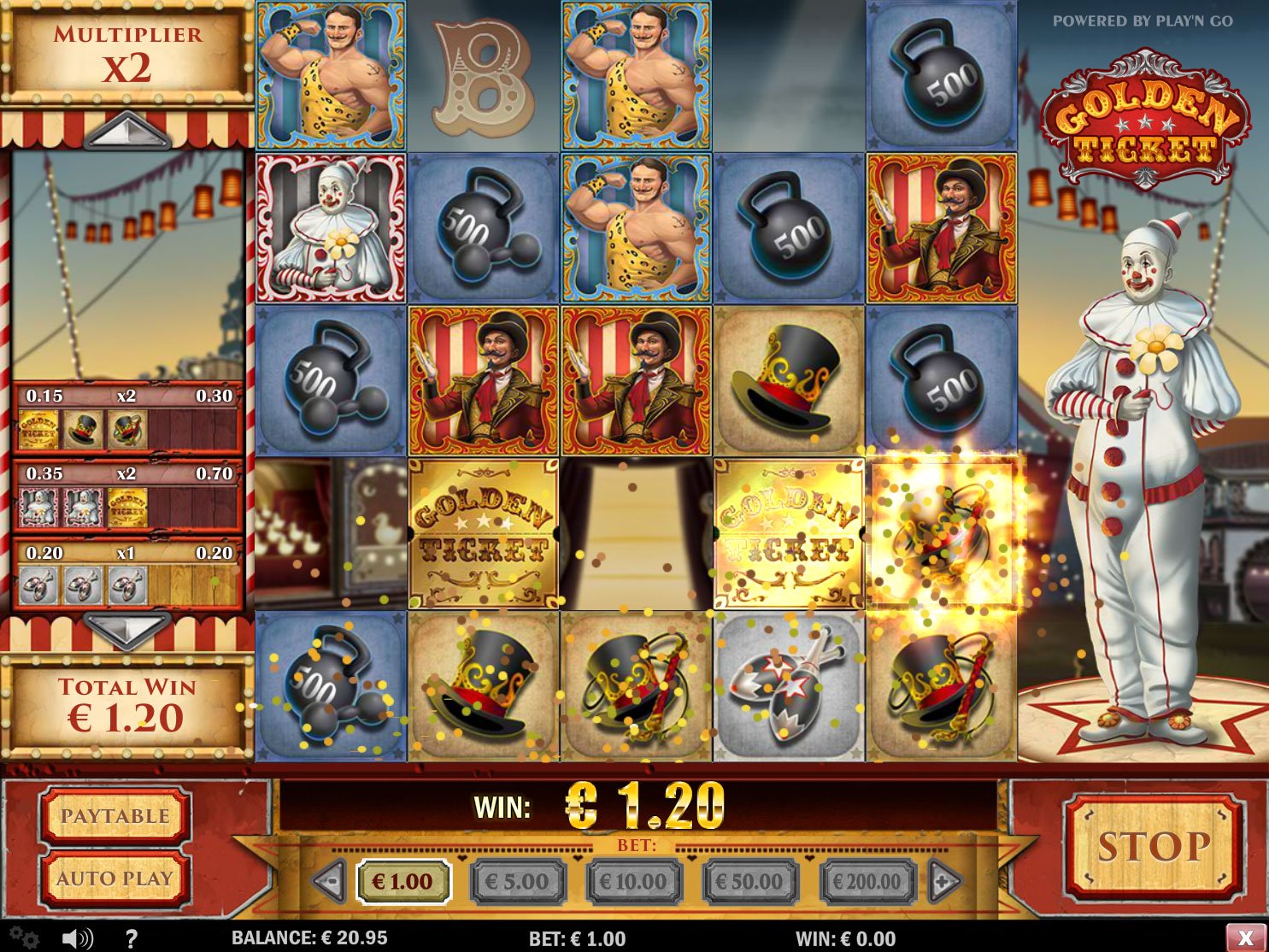 Video slot roundup
You can play Golden Ticket slot with stakes of as low as €0.20 and as high as €40. The slot has a less common carnival theme that includes some decent graphics and sound effects and a wild and bonus feature to keep things jovial and entertaining. You can visit the casino today for a chance to try the game before playing for real money.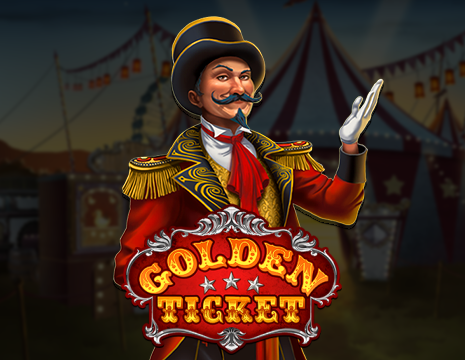 Play Jacks or Better online slot machine and you won't regret it.
Players who like Golden Ticket also play at :