French Roulette - Roulette review
Mobile and online Game review - Netent supervisor_account
9
people are currently playing this game
GAME TEST / French Roulette
event_note Published on 2021/08/25
created Updated 25 Aug 2021

Netent, has come out with a new iteration of the popular French Roulette. It is designed to offer players a leading experience by presenting an attractive playing table, billboard and instinctive design that makes playing simple.
There are four versions of the game: low, high roller, VIP and standard and are great for players who lack the experience of online Roulette. The table game complements the Roulette Advanced.

Check out this online slots machines games review for more information on the game.
Cutting-edge table graphics
The table game is wonderfully designed to mimic the look of a live table like other Netent table games before it. There is a bet mode and result mode. The first presents the latest statistics for Roulette, combined with two distinctive bets: Hot Numbers and Cold Numbers. The latter mode presents an image of the pocket with the winning number and the results of the spin, regardless of whether or not it results in a win.
Read European Roulette review to find out why it's the best online slot game.
Placing bets
Remember the table game is designed to be intuitive so that it appeals to the novice player with mouse over help and highlights features. You can also select the number of game spins and circumstances under which the auto play feature terminates: maximum cash loss, maximum cash win, single win maximum and on any win. The payouts are determined by the type bet that can include Straight, Split, Three Line (Street), Corner (Square) and Six Line if placing Inside Bets. The payouts, respectively, are 35:1, 17:1, 11:1, 8:1 or 5:1. The Outside Bets include Left, Middle or Right Row (Column) at 2:1, 1st 12, 2nd 12 or 3rd 12 (Dozen) at 2:1, 1-18 (Low) or 19-36 (High) at 1:1, Red or Black 1:1 and finally Odd or Even at 1:1.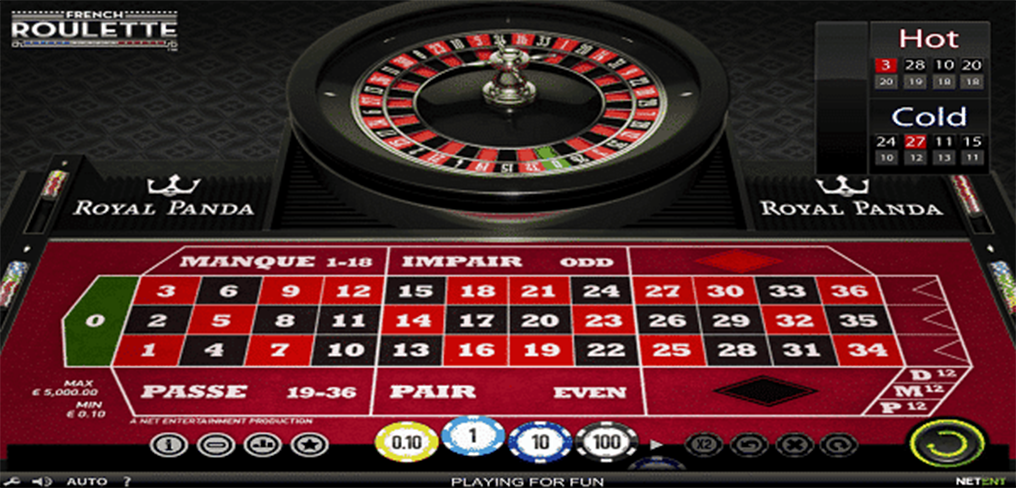 Head to the casino
French Roulette table game has a return to player (RTP) of 97.30% and maximum wins that vary according to whether you play in Low, Standard, High or VIP limits. They can typically reach €462, €4,620, €6,200 or €156,000. If you think that you're ready to try the game then you can even follow our links to the casinos where you can find it.
Bollywood Story is an exciting online slot game that we recommend. Get on it and give it a play! You'll love it!
Players who like French Roulette also play at :