NetEnt's French Roulette review
Mobile and online Game review - Netent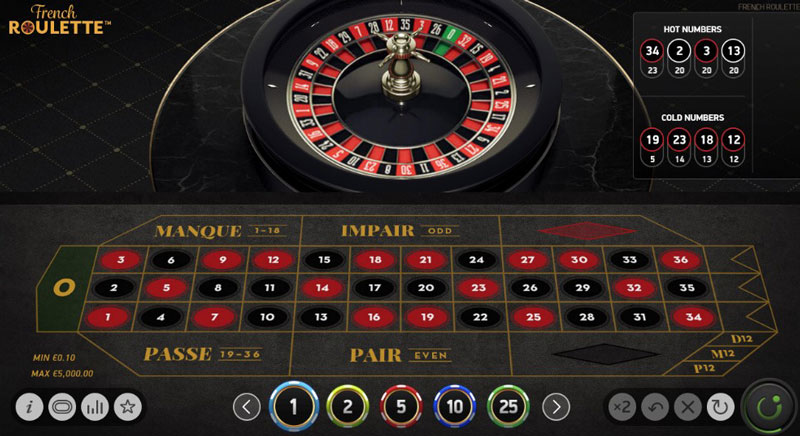 supervisor_account
29
people are currently playing this game
wallpaper

GAME TEST / French Roulette
event_note Published on 07 Apr 2023
created Updated 07 Apr 2023
person By Sophie Couard

Netent has come out with a new iteration of the popular French Roulette. It is designed to offer players a leading experience by presenting an attractive playing table, billboard and instinctive design that makes playing simple.
Netent's version of French roulette certainly stands out from the other versions of online roulette offered by other casinos. This is because Netent has implemented such a real graphic design and dynamism that you will feel like you are in a real casino, but with the advantage of being able to play from anywhere in the country and even from the comfort of your own home.
This version includes the best of the classic version of roulette but with special promotions and very tempting bonuses for the player at the time of betting. You can even play in several rooms at the same time, which will multiply your chances of winning. It is one of the Netent platform's favourite games for gamblers.
"Why is French roulette popular? It is an exciting game after understanding the basics and all the rules. While playing French roulette, keep your concentration and don't let your mind wander so as not to get distracted. French roulette strategies are simple, even for beginners"

Netent, Editorial Board
There are four versions of the game: low, high roller, VIP and standard and are great for players who lack the experience of online Roulette. The table game complements the Roulette Advanced.

French roulette game features
French roulette is played very simply, combining luck and intuition with mathematics. You will have to choose the number or series of numbers to place your bet on and you will be given a time limit to do so. Once the bets are placed, the roulette will spin and the ball will land on a certain number.
There are different strategies for betting on this online roulette. You can place minimum and maximum bets, ranging from €/£/$ 1 to €/£/$ 100 in chips. You can maximise your bets up to €/£/$ 1760 which will not only make your game play entertaining but will allow you to maximise your money and ways of betting.
Bet Saving
Reviewing the Netent French Roulette demo you will see that the developer allows you to save your favourite bets, so that it is easier to return to them later when betting. This feature is totally innovative compared to other roulettes, even allowing you to assign a name or nickname to each of your favourite bets.
Access to statistics
Playing roulette is not only a matter of luck, mathematics is also part of its mystique. French Roulette gives you free access to statistics for the last 500 spins, allowing you to closely analyse certain trends, repetitions and number combinations to help you analyse the data in depth before you place your bets.
Player Support
At all times you can have free access to the player support service, so that they can answer your questions about the use of the platform, placing bets, payment and withdrawal system, access to statistics, among others. It is a totally free service and accessible at all times for new players as well as for more experienced players.
RTP of French roulette
The RTP is an acronym that refers to the theoretical return to the player, and is also applicable to those who play roulette online. It refers to how much you win as a percentage of what you wager. In the case of Netent's French roulette it is 97.2%, not bad for a casino game.
Volatility of French roulette
The volatility of a game refers to the level of risk a player assumes when choosing a particular casino game. Depending on the degree of risk, it can be low, medium or high. In the case of French roulette, there are certain risks that the gambler assumes, which is why its volatility is considered to be medium.
Cutting-edge table graphics
The graphic design of Netent's French roulette is totally innovative.
With a clear resolution, which adapts graphically to both mobile and tablet, it provides a very realistic experience when playing. The 3D roulette wheel is perfectly defined, and every spin is exciting, as if you were in a real casino. It is also very easy to locate the stats and favourite bets section.
The table game is wonderfully designed to mimic the look of a live table like other Netent table games before it. There is a bet mode and result mode. The first presents the latest statistics for Roulette, combined with two distinctive bets: Hot Numbers and Cold Numbers. The latter mode presents an image of the pocket with the winning number and the results of the spin, regardless of whether or not it results in a win.
"A classic and elegant game, with an impressive design and feel. The exquisite design makes you feel like you are in a real casino. Listen as the ball drops and the wheel spins, ready to announce the lucky winner. The game is available to play on desktop computers and mobile devices."

Netent, Editorial Board
Placing bets
Remember the table game is designed to be intuitive so that it appeals to the novice player with mouse over help and highlights features. You can also select the number of game spins and circumstances under which the auto play feature terminates: maximum cash loss, maximum cash win, single win maximum and on any win. The payouts are determined by the type bet that can include Straight, Split, Three Line (Street), Corner (Square) and Six Line if placing Inside Bets. The payouts, respectively, are 35:1, 17:1, 11:1, 8:1 or 5:1. The Outside Bets include Left, Middle or Right Row (Column) at 2:1, 1st 12, 2nd 12 or 3rd 12 (Dozen) at 2:1, 1-18 (Low) or 19-36 (High) at 1:1, Red or Black 1:1 and finally Odd or Even at 1:1.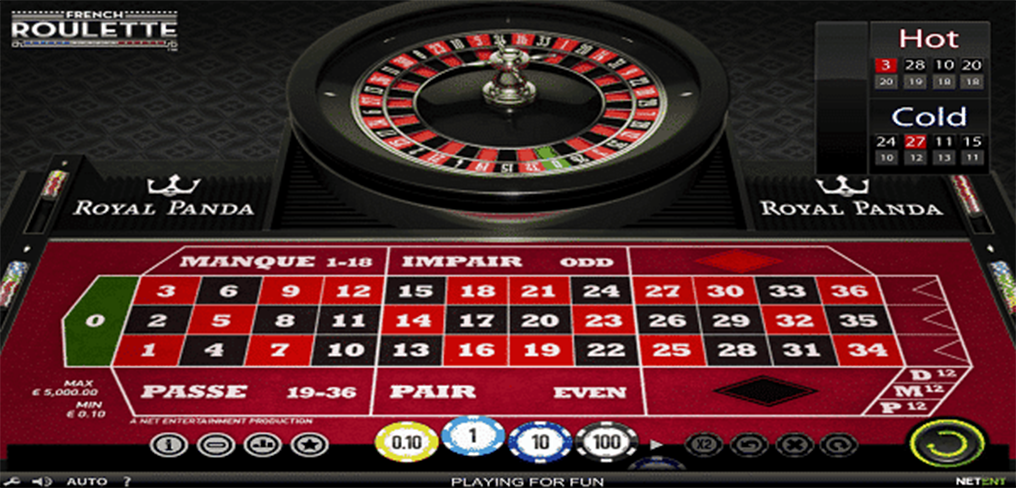 Our verdict about the French Roulette from NetEnt
The game of French roulette, like all good classics, can never let you down. Its online version is even more exciting, as it takes the best of the game and maximises it with its graphic design and statistics system. It's a great game for an exciting time at any time of the day, anywhere in the country.
Taking into consideration its RTP, the maximum winnings obtainable to the player and the ease of play on the platform, Netent's French Roulette is definitely a must-play for online gambling and casino lovers. So, no more excuses, ready to play, start experiencing the adrenaline of roulette now!
✔️ Pros
❌ Cons

Volatility
Few promotions
feedback FAQ about online casino French Roulette
keyboard_arrow_right

What is French roulette?

French roulette is a betting game, where the more accurate the bet, the more the player wins. It allows the combination of numbers and the definition of strategies that increase the chances of winning money online.

keyboard_arrow_right

Where can I play French roulette?

Thanks to Netent, it is now possible to play on its online platform, 24 hours a day, wherever you are. All you need is internet access, a mobile device and the desire to have fun.

keyboard_arrow_right

What is the RTP in French roulette?

The RTP refers to the winnings that the roulette player takes home. This type of roulette, on the Netent platform, is very well positioned in terms of its RTP, with the current return being 97.2%.

keyboard_arrow_right

How much is the maximum amount of money I can win with French roulette?

As with any online game, it will depend on the luck and strategy of the punter. In this game, with more accurate number choices, your chances of winning will be increased, up to a maximum of £/€/$1760.
Players who like French Roulette also play at :