Baccarat - Baccarat review
Mobile and online Game review - Betsoft
supervisor_account
32
people are currently playing this game
wallpaper

GAME TEST / Baccarat
event_note Published on 07 Apr 2023
created Updated 07 Apr 2023
person By Sophie Couard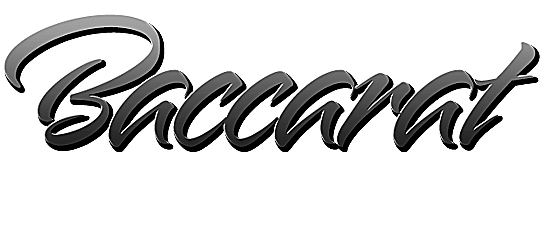 The developer Betsoft is not only able to develop fantastic 3D slot machines, the company also designs very good table games, such as this version of Baccarat, that we will present to you in this review.
If you like online casino games, we have a whole bunch of slot machines for you! Take a peek, you're sure to find something to suit your taste!
An easy-to-use game
The game is so simple, it will not take you a very long time to understand how to play this classic land-based casino game.
You can choose different chip values at the bottom left of the screen. You can choose from the following values: 1, 5, 25, 100 or 500. Once you have made your decision, you can place the chips on the table. To bet on your own hand you can place a bet in the Players section, or on the Bankers section to bet on the dealer's hand. You can also bet on a Tie between the two or on both at the same time.
When you have placed your chips on the table you can press either the Clear button to remove the chips and start fresh, or you can click on the Deal button to start the game.
Once you start the game the cards for both the player and the banker are dealt and you find out whether or not you have won the game. Afterwards, you can choose to either Clear the bets or Repeat the same bets for a new round.
Are you a fan of Betsoft software games? Then you should also check out the After Night Falls slot machine featuring which features a chase between a thief and a private detective.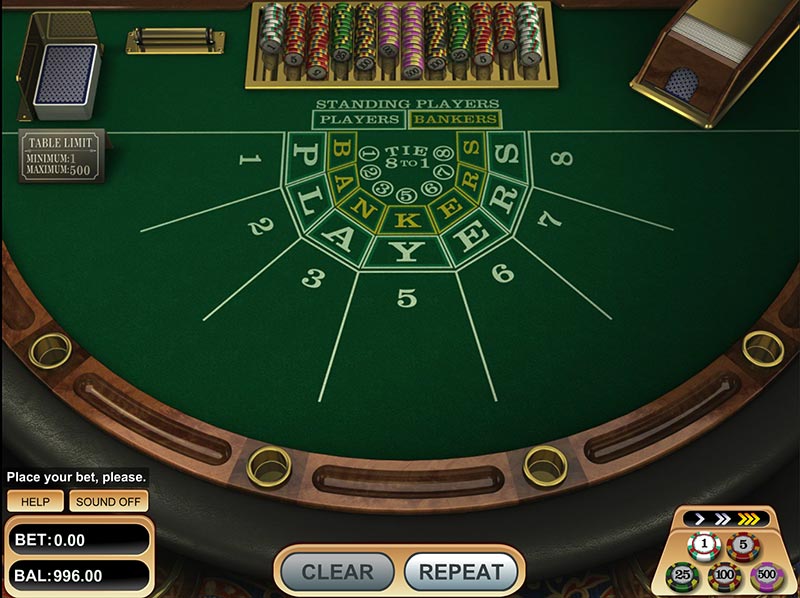 Are you a fan of Betsoft software games? Then you should also check out the Blood Eternal slot machine featuring vampires thirsty for fresh blood!
A great design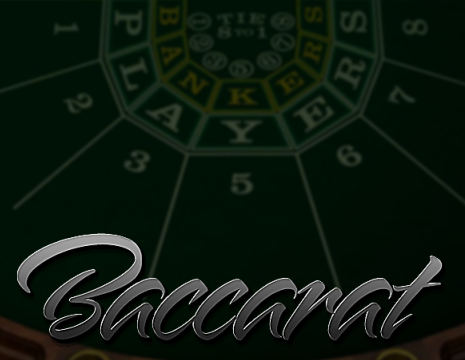 As you can see, the controls of the game are very easy to use. The ease of use can also be seen in the design of the game that is equally simple and straightforward.
There is nothing special to say about the game. The cards are beautifully designed and the green table felt is the same colour as you would see on a real table in a land-based casino. There is everything available that is needed to enjoy this classic game to the fullest.
Regarding the sound, there is no music, which means you will not be overloaded or annoyed. There are a few sound effects with the dealer, which makes the game a little bit more realistic.
In short, this Baccarat version is a very solid game from Betsoft. It shows that the famous 3D video slot developer is also able to present other fantastic games, as there is not only this game available in their selection but many other fantastic table games.
Players who like Baccarat also play at :