Babushkas - Slots review
Mobile and online Game review - Thunderkick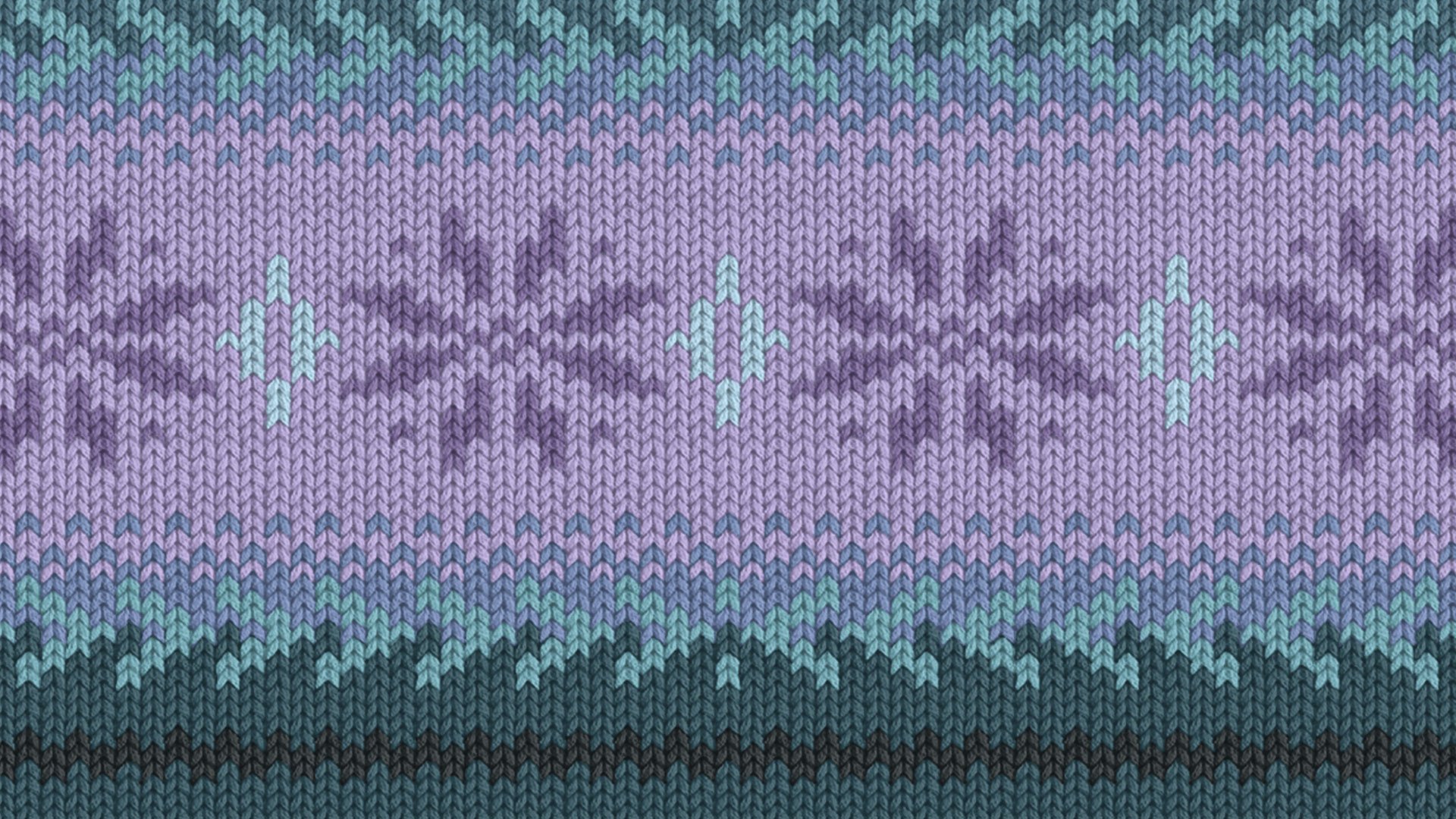 supervisor_account
26
people are currently playing this game
fullscreen Full screen
wallpaper

GAME TEST / Babushkas
event_note Published on 07 Apr 2023
created Updated 07 Apr 2023
person By Sophie Couard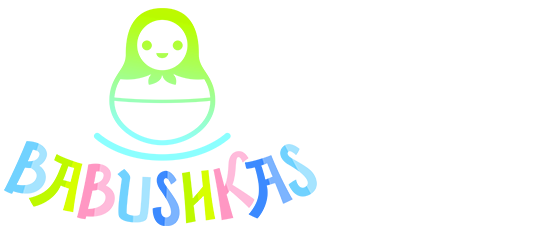 From Thunderkick, Babushkas is the Russian nested wooden doll themed 5-reel, 3-row and 17 fixed paylines slot where a commanding prize of €10,000 is yours to win with the appearance of 15 ghost symbols!
Our online slots review will give you the information you need to make an informed decision. You can read more here.
Matyroshka doll symbols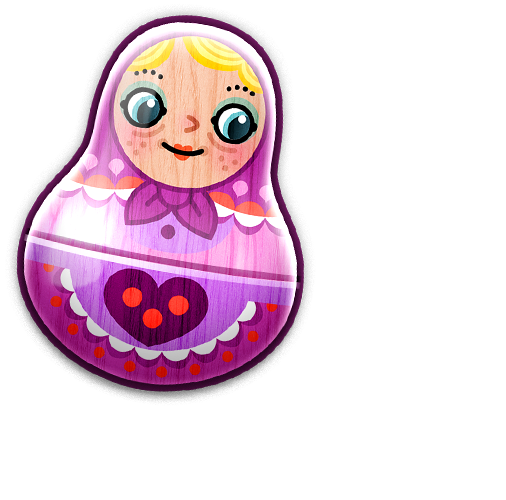 At first glance, the theme has the look of a slot for little old ladies with a background knitted together in a pattern much like a sweater but the game has the energy and music of a game for a much wider audience. The symbols are part of the set of a Matyroshka doll or more commonly referred to as a Babushka doll. Each doll increases in size and payout with seven base symbols in total. A high-spirited Russian theme music plays and the sound effects add more energy to this fast and entertaining game that can also be amusing at times.
Have you played Flux yet? Read our review to see why we think it's the best online slot game so far.
Wild and mystery wild symbols
The wild egg symbol substitutes for all other symbols but there is also the wild mystery egg symbol denoted by a star on the outer shell, which cracks open to reveal one of three Mystery Features. The first is the Scare Bear feature where the lowest value symbol on the spaces will upgrade in order of increasing value between one and three times corresponding to the size of the bear. The Charm Bear feature will upgrade all the symbols to the next high paying symbol. Finally, the Dance Bear feature unlocks 7 free spins during which a new wild egg will appear on the 3rd reel on every spin.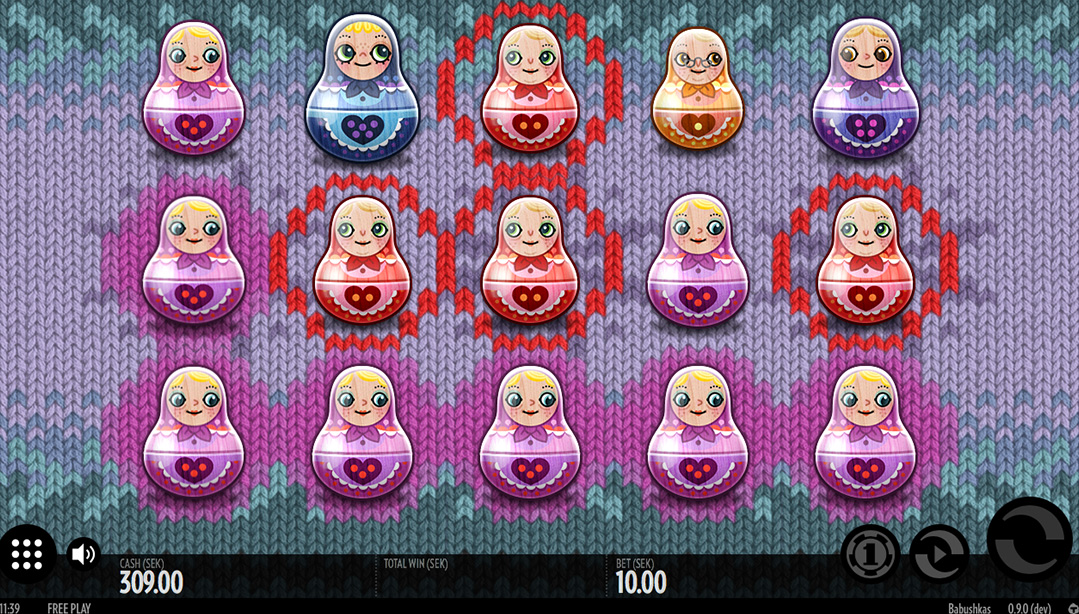 Wipe feature
If all 15 spaces have an identical symbol after all winning symbols upgrades then the symbols will be upgraded one more time. If the lowest paying symbol occupies all 15 spaces then it shall upgrade to the ghost symbol for a payout of up to €10,000!
Fast-paced and entertaining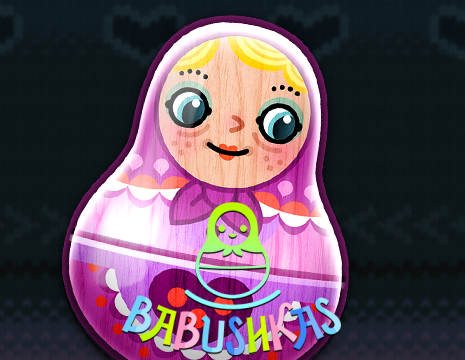 The theoretical return to player (RTP) is 95.8% on stakes that range in value from €0.10 to €100, Babushkas is fast, energetic and entertaining with the top prize of 100x your total bet. Unfortunately, the payouts after that are not nearly as interesting and you really do need to rely on multiple payline wins to make this game payoff. The game variance is at the lower end with payouts that come relatively frequently but of amounts that are closer to your bets. Best of all perhaps, you can try the game free of charge to see if you enjoy it!
Play Sunset Delight online slot machine and you won't regret it.
Players who like Babushkas also play at :